Back to Blog
People operations: What is it and how can it support retention?
September 22, 2022
- 16 min read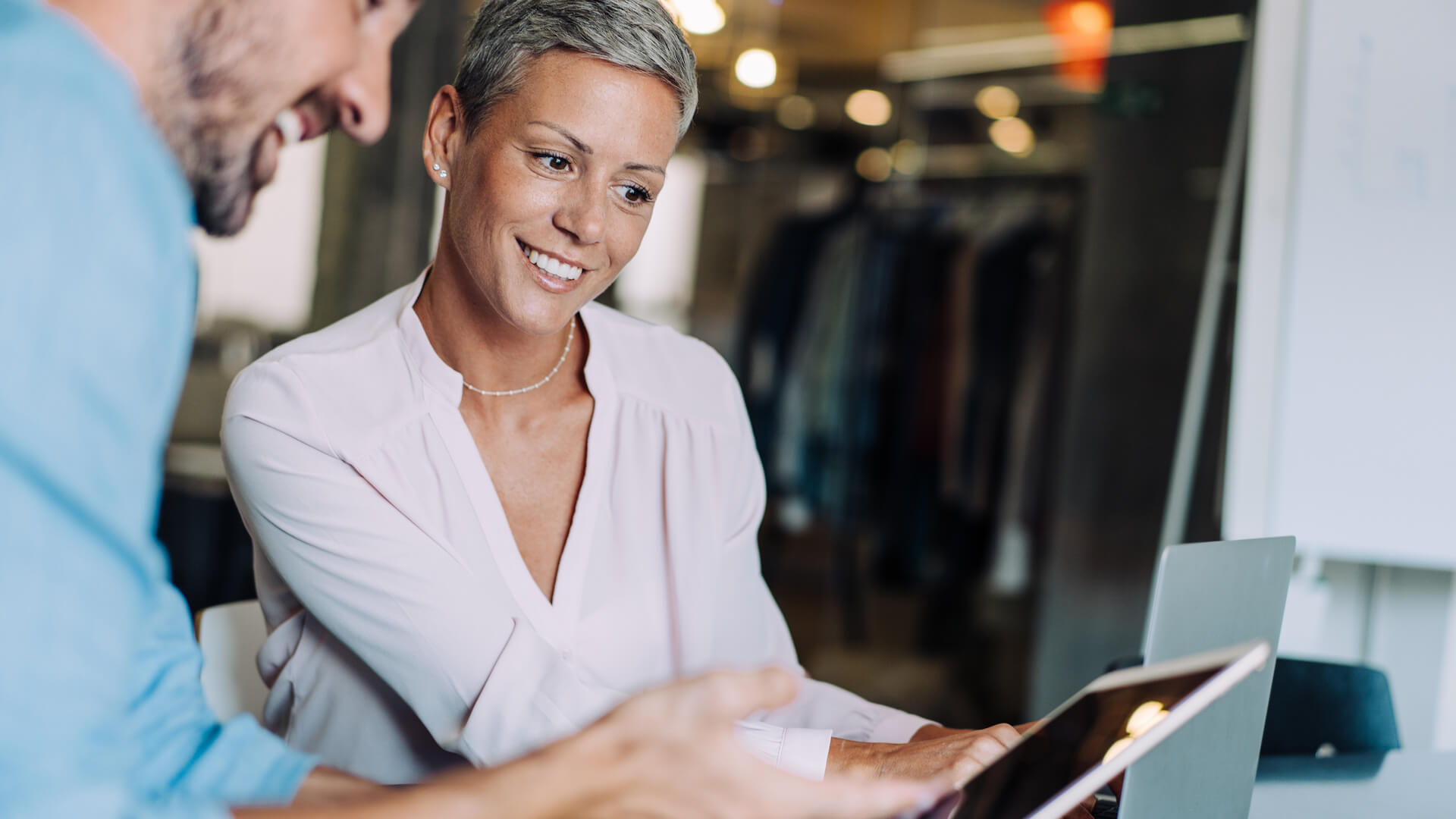 In 2006, Laszlo Bock was recruited as the next Vice President of Human Resources at Google. But when he received his offer letter, the title of the role had been changed to Vice President of People Operations.
Bock quickly called up Shona Brown, Google's then SVP of Business Operations, and asked her to change it back. He worried that the "oddball" title would make it harder for him to find another job if things didn't work out at the company.
Brown explained that conventional business language wasn't well regarded at Google. At that time, the HR function was seen as primarily administrative and bureaucratic, while "operations" was viewed as a more credible title by engineers — one of the most important employee segments at Google. After all, for the engineers, people in operations were on the hook for getting things done, every day.
Brown and Bock agreed that he'd start with the people operations title, and he could change it in six months if he chose. But he never did. His 2015 book WORK RULES! captured his experience and introduced the idea of people ops to a much larger audience.
Since then, the term people operations has become more and more common in the business world. But what is it? And how can it help with employee retention?
What is people operations?
At first glance, you may think that people operations — also known as people ops or POPS — is just a new, fancy way to refer to human resources. And there is some truth to that: some HR leaders have always been more progressive, strategic, people-centric, or business-oriented than others. Depending on the industry and the company, other HR leaders tend to be compliance- and policy-focused, regardless of job title.
Many HR leaders care deeply about their people, and most People Ops leaders also want to avoid litigation for the company.
But language matters, and the shift to people operations does signal a shift in thinking for many companies. While people ops falls under the HR umbrella, it often has a broader scope and a more personalized approach.
What is people operations?
People operations describes the business function and processes for managing and developing an organization's workforce. It is a people-centric approach that focuses on what people actually experience as employees within the company to improve their productivity, growth, and satisfaction.
At many companies, an employee may only interact directly with HR during the hiring, onboarding, and exiting processes. Much of the interaction with HR comes through tools for human capital management. But people ops includes all aspects of an employee's life cycle, from recruitment and selection to performance management, professional development, and succession planning — at a human scale. In this way, people operations can help organizations identify and attract the best talent, develop and retain their employees, and create a positive work environment.
The responsibilities of a people operations team include:
Developing a comprehensive people strategy
Onboarding new employees and getting them set up with the necessary tech stack
Managing the employee journey from beginning to end
Updating and optimizing HR systems, including payroll and applicant-tracking software and implementing automation and workflows for a more seamless employee experience
Keeping track of and analyzing metrics like employee turnover rates and time to hire
Getting the right people in place to achieve the organization's business goals
In WORK RULES! Bock argues that human resources teams have a tendency to see employees as disposable cogs in a machine while people operations teams are dedicated to designing a workplace that cultivates joy and inspires workers to do their jobs.
What do people operations do?
People operations focus on eight key priorities within an organization.
1. Connecting the dots between employee performance and the goals of the business
A people operations team is there to help your staff understand their roles within the wider organization by reinforcing how each employee contributes to the company's goals. Moreover, they should design work in a way that encourages employee engagement and professional development, which can, in the long run, help achieve your business goals.
2. Mapping the employee journey and lifecycle
People Ops play a critical role in any organization by overseeing the employee lifecycle, from recruitment to exit. Their responsibilities include developing and implementing employee policies, training and development, performance management, and change management.
The People Ops team is responsible for continually improving these key moments to elevate the overall employee experience.
3. Employee recognition
Research from Survey Monkey reveals that 82% of employed Americans consider recognition an important part of their happiness at work. A critical responsibility for People Ops should be creating and executing a culture of recognition and rewards that help staff feel appreciated for their hard work.
4. Employee engagement
High engagement is vital to successful workforce management, which is why people ops teams focus on its core drivers: cultural, physical, and digital experiences. By understanding and addressing these factors, the team can create a workplace that fosters employees' well-being.
5. Employee development
Professional development is essential for a cohesive and collaborative culture. By creating and implementing the right employee development plan, employees will feel competent and valued, leading to increased motivation, higher productivity, and enhanced performance.
6. Gaining employee trust
People ops can build employee trust by being transparent with employees from the start. This includes sharing company culture, salaries, and benefits information through social media or public databases like Glassdoor.
7. Change management
The people operations team is essential in ensuring a smooth and seamless organizational transformation. By overseeing and managing the transformation, they can help employees adjust quickly and ensure that business goals are not impacted.
8. Culture development and transformation
People ops should champion the company's culture and values to create a more ethical and inclusive organizational culture.
People operations vs. traditional human resources: What's the difference?
Acknowledging that there is overlap in the responsibilities between HR and People Ops professionals, it's helpful to understand the distinction that the people like Shona Brown might have had in mind. There are some key distinctions between how people operations was conceived versus the perception of traditional HR departments.
In short, people operations is a shift toward a more strategic and data-driven approach to managing employees with a focus on culture, employee engagement and employee experience.


| | |
| --- | --- |
| Traditional HR Departments | People Operations Teams |
| Focused on the legal, ethical, and structural organization of employees and teams | Focused on the results-oriented leadership and management of people to support business needs |
| Make company's infrastructure run efficiently | Make company's infrastructure run effectively |
| Concentrated on compliance and reducing liability | Concentrated on increasing employee value |
| Informed about decisions by senior leadership and told to execute | Consulted on decisions and creates strategy to execute |
| Reacts to issues as they arise | Proactively creates new systems and programs to improve ways of working |
| Updates and maintains the employee database and manages the flow of compensation and other changes requested by managers | Creates goal-based reward systems that encourage employee initiative and dedication |
| Hires a replacement when a position is vacant | People Ops supports the current workforce so that there is less turnover |
| Tend to operate separately as it's own function | Connects departments together |
| Ensures company benefits are outstanding | Empowers managers and their teams |
| Provides exceptional onboarding and off-boarding | Monitors team and individual development |
| Tracks budget and makes sure everyone is paid | Provides strategic, data-backed reporting to senior leadership |
How to build an effective people operations department
Depending on the size of your business and your objectives, a people operations function could start with one person — such as a people operations specialist in charge of onboarding new employees — or an entire team responsible for your entire employee lifecycle.
1. Begin with the fundamentals
Before you jump straight into making the most exciting people ops plan you can dream up, it's important to have your HR best practices in the bag. People ops doesn't replace the need for fundamental HR processes. Ensure that:
Offer letters are error-free
Roles are being filled on time and by excellent candidates
Promotion process is seamless and unbiased
Employee concerns are quickly acknowledged and addressed
Then, once you have the basics down, build on that foundation with a more comprehensive people operations strategy.
2. Develop a people ops strategy that aligns with your business goals
Do you want to implement more equitable hiring and promotion practices? Collaborate with your diversity and inclusion team to implement it as a part of your people operations strategy. Do you need to bolster security to improve your remote work experience? Work with IT to propose technology investments to make it happen.
Your people operations team can ensure your people processes align with your wider company objectives.
3. Hire the right roles
People Operations Manager — Oversees the team and ensures they work efficiently together within and across departments in a streamlined way.
People Operations Coordinator — Ensures the company's day-to-day operations run smoothly by taking on admin duties and assisting in project management.
Director of People Operations — Collaborates and gains buy-in from other business leaders to develop and implement a company-wide people strategy. Also, responsible for leading, coaching, and overseeing the entire people ops team and ensuring all policies and processes are geared toward improving the employee experience.
People Operations Specialist — Ensures all HR records are accurate and up-to-date and that all employee and candidate questions are answered within a reasonable time frame. Also provides onboarding support for new hires and works collaboratively with recruitment.
People Operations Analyst — Tasked with ensuring the company follows compliance and regulations. Also responsible for researching and identifying flaws in processes and operations and proposing improvements to the program.
4. Recruit a diverse team
Your people ops team members need not all come from traditional HR backgrounds. The people who thrive in people ops roles are conscientious, analytical problem solvers with high emotional intelligence. Individuals with those traits can come from sales, legal, engineering, finance, PR, and so on, so don't put your employees in a box. Let them play in the jungle gym.
5. Streamline and optimize your HR systems and processes
To create an exceptional employee experience, people ops must be able to make data-driven decisions. This means replacing outdated HR systems and processes, like your Applicant Tracking System and survey software for collecting employee feedback and adopting a modern approach to people analytics. Having these systems in place will make it easier to understand and anticipate employee needs and propose solutions to challenges.
People operations FAQs
What are the benefits of people operations?
Improve your talent's quality
Increase employee retention and productivity
Enhance employee leadership
Improve employer brand and reputation
Increase overall job performance
Why is people ops important?
People operations is a critical function in any organization because it helps to ensure that employees are happy and engaged. Overall, people operations teams are important because they can help to improve employee retention by addressing problems, creating a positive work environment, and providing support and resources.
Research shows that businesses with a strong company culture and high employee engagement outperform their competition in nearly every business metric, including employee turnover, productivity, customer satisfaction, and profitability.
What is the function of people operations?
The function of people operations is to attract, develop, retain, and delight employees.
Who can use a people operations team?
A people operations team can be used by any organization that wants to improve its employee retention rates. By working with a dedicated team, your organization can identify the root causes of turnover and create targeted solutions to support your retention goals.
Published September 22, 2022