Back to Blog
Everything you need to know about human capital management
September 12, 2022
- 14 min read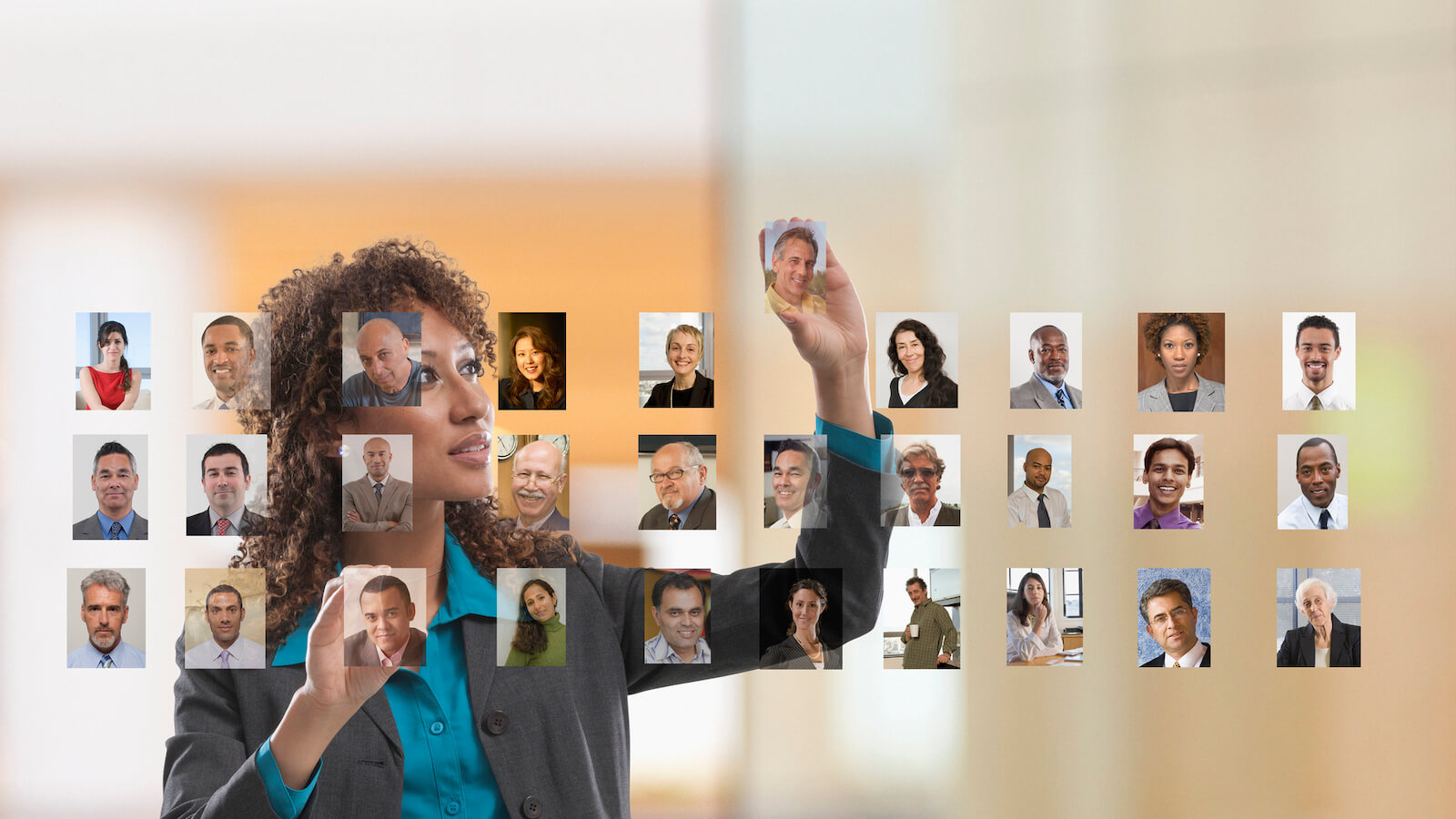 If you want your business to stay competitive, you'll need to know how to effectively manage the most important resource your organization has. And that's, without a doubt, your people. Also known as human capital, your team is what drives your organization's success.
And how do you effectively manage people? With human capital management.
Human capital management (also known as HCM) is one of today's most important HR functions — and should be part of every company's people strategy. This is always true. But it's particularly true in today's tight labor market, where being able to attract and retain top talent is more important than ever. Companies are in a tight space, struggling to keep employees engaged while navigating a looming recession. Human capital management needs to adapt quickly to reflect these shifting priorities.
But what, exactly, is human capital management? What are the different elements? What are the benefits? And what kind of HCM system do you need in place to set your company — and your team — up for success with human capital management?
What is human capital management (HCM)?
Human capital management is a set of practices and business processes. They're designed to help organizations better recruit, manage, and optimize their workforces.
HCM includes both administrative and strategic functions. This includes workflows to help human resources better support, grow, manage, and develop talent. In turn, employees are more likely to stay at the company and perform at a higher level. This leads to your human capital (aka the employees) providing even more value for the business.
Generally, human capital management is broken down into three different categories:
Acquiring and hiring talent (getting new human capital into the organization)
Managing employees (more effectively, managing existing human capital)
Workforce optimization (giving human capital the tools, resources, and support they need to perform at their highest level)
Another way to think about those three categories? Building the right team, managing them effectively, and optimizing their performance.
Why is human capital management important?
Human capital management is important for a variety of reasons, including:
HCM vs. other strategic HR functions
In order to understand what HCM is, it's important to understand how it's similar to other HR functions — and, just as importantly, how it's different.
Let's take a look at how HCM compares to other HR functions:
Human resources
Human resources, or HR, is a broad term that refers to all the traditional functions involved in managing employees. This can include things like writing job requisitions and descriptions or sourcing and hiring talent. It can also include functions like compliance, reporting, payroll, and benefits administration.
Human resources is an umbrella term to describe all things HR-related. HCM falls under the human resources umbrella. But it is its own function and set of practices focused on hiring, managing, and optimizing talent.
Workforce management
Workforce management is a term that refers to HR functions that involve managing employee time. This includes time and labor, as well as absence management (which can help lower absenteeism).
Workforce management can be a part of an HCM strategy in that it helps to manage (and, in some cases, optimize) a company's existing workforce. But HCM is a broader category that also covers talent acquisition.
Talent management
Talent management includes all HR practices related to managing talent. This extends throughout the entire employee lifecycle. For example, talent management includes sourcing and hiring, performance management, and career development.
Again, talent management is a part of HCM — but doesn't cover the entire category.
Human resource management (HRM)
Human resource management refers to the administrative HR functions necessary to manage employees. For example, these functions may include maintaining employee records, processing payroll, or benefits administration.
Those administrative functions are a part of HCM. But HCM extends to include more strategic initiatives meant to support and optimize talent.
HRIS
What is a human resource information system (HRIS)? It's any HR software, apps, and/or tools that allow organizations to manage, support, and automate different HR processes. (For example, an employee time tracking software or a performance management platform.) The term human resource management system (HRMS) is often used interchangeably.
So, how does this play into HCM? One way to think about it is that HRIS/HRMS is the technology piece, while HCM is the strategy piece. HCM defines the business strategy to better hire, manage, and optimize a company's workforce. Then, the HRIS/HRMS gives HR professionals the tools and technology they need to bring that strategy to life.
What are the functions of human capital management?
There are a number of functions that make up human capital management, including:
Training/learning and development
Compliance
Compensation planning
Employee service/Employee self-service
The benefits of a human capital management system
In order to successfully implement a human capital management strategy? You need a human capital management system (also known as HCM software). The right human capital management system can offer a variety of benefits to organizations and HR teams, including:
Recruiting
A HCM system can help streamline sourcing, hiring, and recruiting. This can help you more quickly identify and hire the right talent for your open roles.
Employee retention
As mentioned, a big part of human capital management is about optimizing employees and helping them reach their full potential. For example, this might include learning and development initiatives (which not only support employees, but helps build intellectual capital for the company). It can also include career development and other growth opportunities. And when employees feel like their company is invested in their professional growth? They're more likely to, in turn, be invested in the company — which can lead to improved employee retention.
The right human capital management system can also set up better systems and workflows. This can improve the employee experience and further increase retention.
Analytics
A human capital management system can deliver all sorts of employee data—data you can use to better hire, manage, and optimize your workforce. This employee data can also help you streamline operations and cut costs.
For example, an HCM system can give you data on your current scheduling strategy and labor costs. This data can help you identify potential areas for improvement. You might develop an alternative scheduling strategy to support higher productivity.
Or you might use an HCM system to track participation in a new employee training program — and how that participation ties to later performance. With those HR metrics, you can identify what's working with your training program. You can also identify what's not working and optimize your program to drive better results.
Automation
HCM systems can help to automate a variety of HR-related tasks and processes. This can range from managing expense reports to answering employee FAQs to processing payroll. This frees up the HR team's time to focus on more strategic initiatives. In turn, they can better support and optimize the organization.

What is HCM software?
A human capital management software (or HCM software) is another term for HRIS or HRMS. It's technology that streamlines all the tasks and processes you need to implement a human capital management strategy.
Depending on your company's needs, you may opt to use different software for different HCM-related needs. (For example, recruiting software, time tracking software, and performance management software). Or you may opt for an all-in-one solution that manages all of your HCM needs through a single platform.
How to choose a human capital management system
When it comes to implementing a human capital management system, not all HCM solutions are created equal. In order to create a system that ultimately supports your business goals (and your team), you need to choose a system that suits your needs.
So how, exactly, do you do that? Here are the steps you'll want to take when choosing a human capital management system:
1. Define your needs
Before you can choose the right human capital management system for your company, you need to know what the right HCM solution looks like for you. And that means defining your needs. Ask yourself: What do we need our HCM technology to accomplish? What business goals are we trying to hit? What kind of features and functionality will allow us to hit those goals?
Defining your wants and needs before you start looking at HCM software will help you better evaluate the different options on the market. And ultimately, it can help you decide which option is the best fit for your company and employees.
2. Define your project scope and details
Defining what you want and need from your HCM system is the first step of the process. But you also need to define your project's scope and any related details. Ask yourself: When do we need our solution in place? Who are the key stakeholders? What kind of budget do we have to work with? Again, defining the project scope and details ahead of time will help you better evaluate HCM solutions. And ultimately choose the solution that's going to be the right fit for your needs.
3. Research available options
Once you've got a clear idea of what you want and need from an HCM software, it's time to start your research. Gather information on the different options on the market. Then, compare the features, functionality, and pricing of each solution to see what's going to deliver what you're looking for.
4. Read reviews
Once you've identified potential HCM solutions, it's time to do a little more research to understand other user's experience with the software. Read reviews to get a sense of how other organizations feel about working with the software and company. If the software has a ton of great reviews, fantastic! But if the reviews are overwhelmingly negative, chances are, you'll have a negative experience with it, too.
5. Present potential solutions
Once you've chosen the right option for your company, it's time to present it to key stakeholders and company leadership. That way, they can give the project the green light and you can move forward. To increase the likelihood that the HCM solution will get approved, make sure to highlight how it will add value to the company.
Use human capital management to better build, manage, and optimize your workforce — and watch your business thrive
The success of an organization comes down to their talent. And the success of the talent depends on how well the organization can hire, manage, and optimize their workforce. The right approach to HCM can give you the strategy and systems you need to support and empower your human capital. It can even take your business to the next level in the process.
If you're looking for ways to better support your team and empower their best work, BetterUp can help. Our growth and transformation software gives employees the tools, support, and coaching they need to perform at their peak.
Published September 12, 2022