Back to Blog
Full cycle recruiting: A whole person recruiting process
August 11, 2022
- 12 min read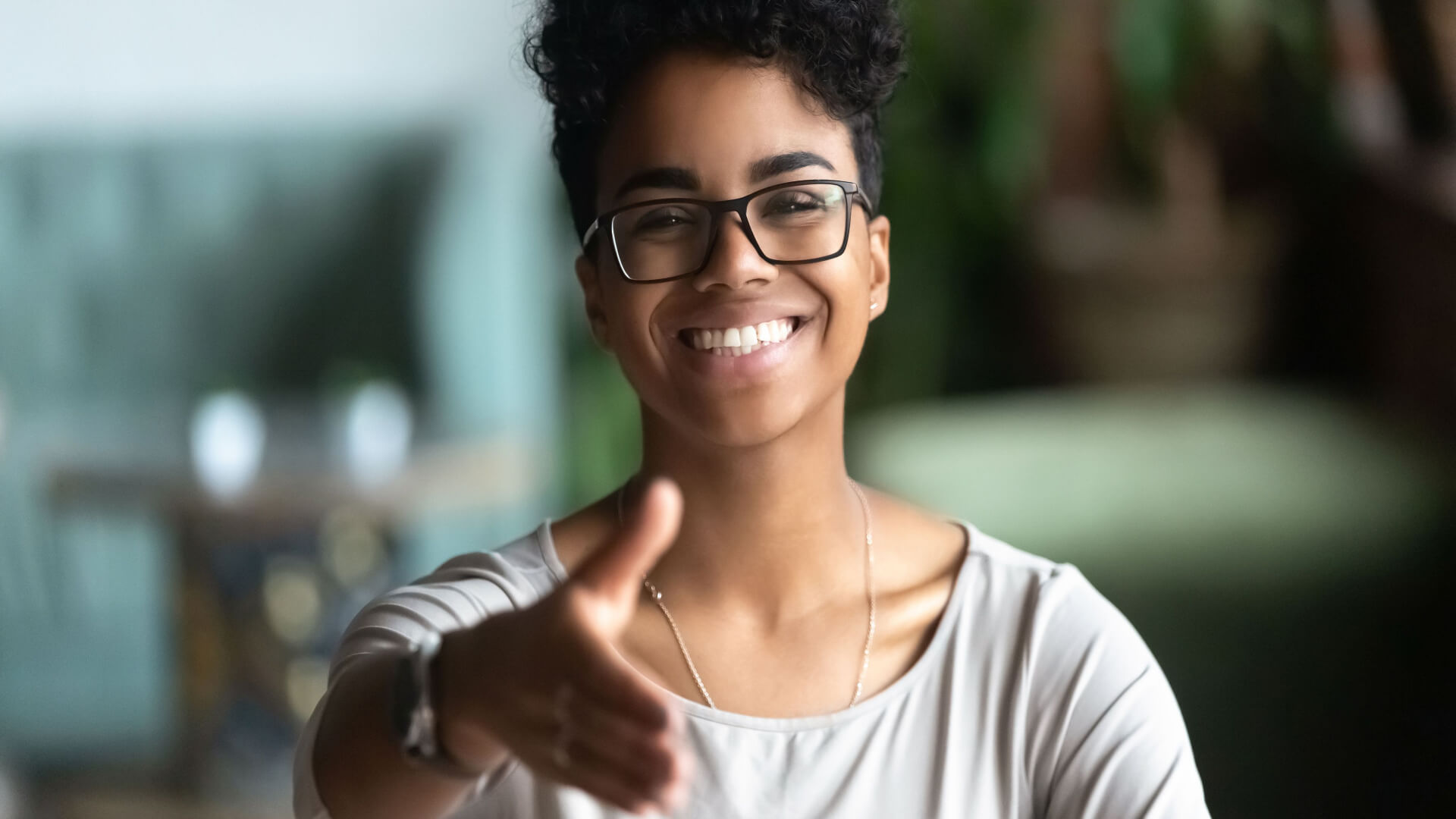 When does the recruiting process start?
It's a tricky question, and there's no right answer. Traditionally, a company's first contact with a potential candidate happens when that person applies for a job. They typically speak with a recruiter, HR generalist, or another person one step removed from the demands of the role.
This approach to recruiting is notably reactive. A position goes up, and candidates apply. Based on who applies, a company then chooses from the available candidates and determines who best fits their needs and has the necessary skills for the open role. That may work for the company — but how is the experience for the candidate? A job seeker's experience with your company starts before they even see the job description.
First impressions matter, especially in a competitive labor market. If you're filling a large number of temporary roles, it might be easier (and more efficient) to wait for applications to come in. But that process doesn't always help you find the people with unique combos of talent/skills and mindset.
If you're looking for the people who will grow with your organization, you may want to consider a full-cycle recruiting approach. Here's what you need to know about full-cycle recruiting, why it's important, and how it can impact employee retention.
What is full cycle recruiting?
Full cycle recruiting is a hiring process that goes far beyond posting ads and waiting for applications to come in. In fact, it goes both upstream and downstream of those traditional hiring practices. A full cycle recruiting process is still about identifying and qualifying candidates. But it also involves developing and training them so that they can succeed in their new jobs once hired.
What is full cycle recruiting?
Full cycle, or full life cycle recruiting, views the recruiting process as a relationship. Both the recruiter and candidate are invested in a successful transition to the new role. Full cycle recruiting typically starts with sourcing candidates and lasts through onboarding. This process is handled by a designated point-of-contact.
Full cycle recruiting is a more holistic approach that takes into account the whole person — not just their skills and experience. With this approach, candidates are chosen based on more than their resumes. They have an opportunity to develop relationships with the recruiter, the company, and (often) the hiring manager.
In a traditional recruiting process, each stage of talent acquisition is handled by a different person. For example, the hiring manager might write the job description. The human resources team screens applicants and a recruiter handles outreach.
In full cycle (or end-to-end recruiting), the process is much more cohesive. There are six distinct stages. The organization works to provide consistent communication and contact across the process. These stages are generally handled by an in-house recruiting team, as opposed to a recruiting agency.
6 stages of the full cycle recruiting process
In end-to-end recruiting, the entire recruitment process consists of six phases: preparation, sourcing, screening, selection, hiring, and onboarding.
1. Preparing
The preparation phase starts before the open position is posted publicly. Leaders and decision-makers work to understand the needs of the business and the role. They may even create an ideal candidate persona (a description of the type of person who would be a good fit). After this, an applicant tracking system is put in place.
The hiring team then creates a job description and prepares interview questions. They also determine who will be involved in candidate selection. This phase can take some time, but clarity at this stage can save time down the line.
2. Sourcing
In the sourcing phase, businesses and HR leaders identify potential candidates for a role. This can be done through online job boards, social media, or employee referral programs. Once potential candidates are identified, it's time to reach out and start the conversation.
Hiring managers can accelerate this process by proactively reaching out to qualified candidates. Even if the timing isn't right, this is a great opportunity to develop relationships and a shortlist of candidates for future job postings.
3. Screening
During the screening phase, the recruiting team reviews resumes and conducts phone interviews. Depending on the role, they may also evaluate portfolios. Generally, this part of the process includes everything after initial contact and before candidates move on to a face-to-face interview.
4. Selecting
In selection, the hiring team evaluates candidates against company culture, values, and the skills needed for the role. To find the best candidates, businesses and HR leaders use a variety of methods. These may include working interviews, personality assessments, and cross-functional interviews.
Reference and background checks often happen at this stage. However, in some cases, they may not occur until after a contingent job offer is extended. Sending an offer letter typically concludes this part of the recruiting process and moves the candidate into hiring.
5. Hiring
Once you've selected and notified your ideal candidate, you'll need to clarify all terms of employment. This generally means negotiating salary, setting a start date, and discussing employee benefits. This isn't the most time-consuming part of the process, but it can be the most delicate. Unfortunately, it's not uncommon for a promising candidate to fall through at this stage.
6. Onboarding
You don't have to wait for a new employee's first day to create a great onboarding process. Before they start, make sure their paperwork is complete and they have everything they need to access company resources. Consider introducing them to their colleagues on social media before their first day so they feel welcome. Onboarding may continue for the first few months of their employment. Help them ease into their new role with a new hire checklist.
Pros and cons of full-cycle recruiting
One of the benefits of full-cycle recruiting is that it allows you to take a more holistic approach to your hiring. You can consider each candidate as a whole person, rather than just their qualifications on paper. This can lead to a more diverse and well-rounded team.
Additionally, full-cycle recruiting can help build relationships with candidates. This can be beneficial even if they don't end up getting the job. As an HR leader or business owner, building relationships with talent is a top priority. After all, they might not be the right fit for the role you have today. But if you're a growing company, they might be exactly the fit your organization needs next month.
This makes new hires feel like an important part of the company culture from day one. However, down the road, it also makes them more likely to stay with your organization.
Downsides of full-cycle recruiting
On the other hand, full cycle recruiting is an extremely thorough process. Because of this, it often takes a lot longer to find the right fit for your company. Sourcing candidates and interviewing is already a time-consuming process. But having to go back to the beginning if someone doesn't work out can be painful. If you're going through multiple rounds of interviews with lots of candidates at once, this could be costly.
In a lengthy process, you also risk both parties getting attached. Hiring managers can feel more invested in candidates, making it harder to see that they aren't actually the right fit. Candidates may be frustrated by receiving a rejection after several rounds of interviews. And a longer process means a good candidate can find another role (with a faster process) while you are being so thorough.
Full cycle recruiting is best for companies who are looking for a long-term commitment with a candidate. If you're looking for someone who will fill a role briefly before moving on to something else, then traditional recruiting makes sense.
How to implement a full cycle recruiting strategy
A full life cycle recruiting process isn't so much about the steps as the mindset. Companies and hiring teams must view the new hire process holistically and communicate accordingly. Here are some questions to ask to successfully put an end-to-end recruitment process in place — and how to know if you should.
1. Know who's involved
Communication among the team is vital, even if different departments manage various parts of the hiring process. Getting clear about who's involved and how/when a candidate moves to the next stage is important. It creates a cohesive experience and gives the candidate confidence in the process.
2. Decide when recruiting starts and ends
A hallmark of end-to-end recruiting is early contact that continues through the end of onboarding. As you design this process with your team, determine clear benchmarks for each stage. (Hint: clarifying these stages will help you determine drivers and stakeholders for each part of the process).
3. Create a strong follow-up system
In reality, a solid full-cycle process needs two systems for follow-up. First, teams need a way to track candidates through the process. A clear workflow prevents confusion and frustration.
But because of the value of developing relationships, recruiters also need a good way to follow up with qualified candidates. Some people may not be the right fit, right now, but it's a good idea to stay connected. Maintaining these relationships makes sourcing candidates easier and more streamlined as companies grow.
4. Balance qualifications with coaching
What determines the "right candidate?" Each role — and each team — will have a different answer. But chances are, no matter whom you hire, even a unicorn candidate will need time to ramp up in their role.
Put a process in place for guiding and supporting candidates through their onboarding process. Providing coaching alongside onboarding can help candidates feel successful right away. Feeling supported in a new role has a long-term impact on retention.
5. Choose the right metrics
How will you determine the success of your recruiting process? Do you look for accepted offers, time in the process, or people still employed by the company after a year? The HR metrics that you track should reflect what your organization wants to achieve in your recruitment process.
Should you have a full-cycle recruiting process?
There are some downsides to full-cycle recruitment. Your company should carefully consider them when putting together the process. For certain companies and roles, an end-to-end process may be too labor intensive or misaligned with company goals.
Ask yourself:
Do we have the resources to support candidates from first contact through onboarding?
Do we want to build a long-term relationship with this candidate?
Do we have the time to put into a full-cycle recruiting process?
Is our current process meeting our needs?
How will we track the success of this program?
Focus on the end-to-end candidate experience
Full-cycle recruiting is often called an end-to-end process. But you don't have to have a formal full-cycle recruiting process to design a strong candidate experience. Your new hires (and existing team) are paying attention to how you treat your people. Investing in a strong first impression can set your team up for years of success.
Published August 11, 2022