Back to Blog
Understanding locus of control is key to harnessing happiness
August 23, 2022
- 7 min read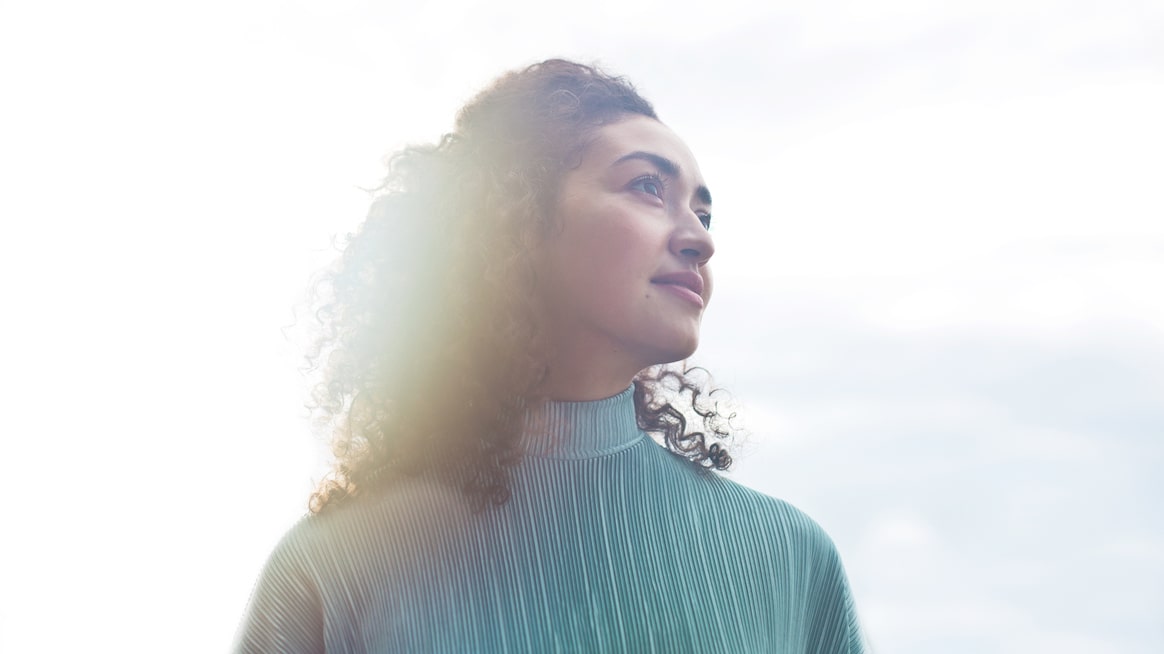 As the world seems to throw one curveball after another, it's easy to feel as though we are at the mercy of our environment, rather than in the driver's seat. We all have goals and dreams, but is that enough to make what we hope will happen a reality? The answer is due in part to whether we believe we can, and that specific type of belief has a name: locus of control.
In our rapidly changing global economy, with workplace dynamics shifting daily, uncertainty and change are increasingly the rule. It is a benefit to the company and the individual when companies support employees to move productively through the uncertainty that will continue to persist. That support begins with addressing how and if people process, internalize, and innovate when confronted with challenges and change. In other words, how they leverage their locus of control.
What, specifically, is the locus of control?
In broad terms, locus of control (LoC) is the extent to which a person feels they have agency over their environment, decision space, opportunities, and future. Understanding how LoC interfaces with other personality traits and approaches to life situations can help us better understand why people navigate the world the way they do.
Those with a stronger internal locus of control (decisions, actions, goals, desires) often have better cognitive and physical health. These people view stressors as controllable but may struggle when unpredictable or turbulent situations prove to be outside of their control.

Those with a stronger external locus of control (fate, God, societal structures) often have worse cognitive and physical health outcomes. These people avoid known stressors to avoid negative emotions.
Locus of control is especially important now, given the uncertainty and instability organizations face.
How does the locus of control affect happiness?
Our data shows that people who have an association with an external locus of control overwhelmingly believe that happiness is fragile and temporary. More specifically, people with an external locus of control believe that something might happen at any time which could cause them to easily lose their happiness or that there is a thin line between happiness and unhappiness.
We asked 1,301 currently employed U.S. adults the degree to which they agreed with a series of statements consistent with internal and external LoC. People with an external locus of control related to statements about the fragility of happiness 22% more than people with an internal locus of control (61% vs 39%, respectively). Those who have a strong external locus of control are 43% more likely to relate to statements about the fragility of happiness than those who have a strong internal locus of control.
Despite these trends, people with both types of locus of control can be successful. An internal locus of control isn't automatically good. An external locus of control isn't automatically bad. These findings simply mean that employees with an external locus of control may need additional support. For those who feel less control over their lives (leading to negative trends in hope, purpose, meaning, optimism, and happiness), organizational leadership can provide resources to help employees develop resilience to deal with external forces.
Coaching can help optimize our locus of control
We know that those with a higher internal locus of control are better able to deal with unforeseen challenges, while their colleagues with an external locus of control are less likely to feel agency in creating happiness. Everyone deserves to feel optimistic about their futures, and coaching can help facilitate that sentiment.
What we already know about how coaching affects the locus of control is astounding. With a focus on the personal thriving of the individual as well as their professional skills, coaching is evolving to support individuals to flex and adapt through unpredictability.
Our data show that 42% of members show an increase in their internal locus of control between onboarding and their reflection point, which is 3-4 months into their coaching journey… with no significant differences between demographic groups. On average, members who showed growth in this period reported a ~25% increase in their internal locus of control scores.
What's important to understand is that all employees can possess traits from either an internal or external locus of control perspective. People with both LoC perspectives are present in every workplace, and the best of either LoC outlook can be strengthened and leveraged through coaching for the good of organizations as a whole.
Changing the locus of control within each of your employees takes time. It isn't a linear process and requires diligent measurement and thoughtful resources and practices. But by leaning into the best possible characteristics of each outlook while equipping employees with opportunities to build agency, colleagues and leaders can help everyone feel and believe in happiness.
Citations:
¹ Marino KE, White SE. Departmental structure, locus of control, and job stress: the effect of a moderator. J Appl Psychol. 1985 Nov;70(4):782-4. PMID: 4086418.
² Chen, J. C., & Silverthorne, C. (2008). The impact of locus of control on job stress, job performance and job satisfaction in Taiwan. Leadership & Organization Development Journal, 29(7), 572–582.
³ Hahn, S. E. (2000). The effects of locus of control on daily exposure, coping and reactivity to work interpersonal stressors:: a diary study. Personality and individual differences, 29(4), 729-748.
Published August 23, 2022