Back to Blog
A pay cut for better mental health benefits? Most parents say yes.
August 30, 2022
- 6 min read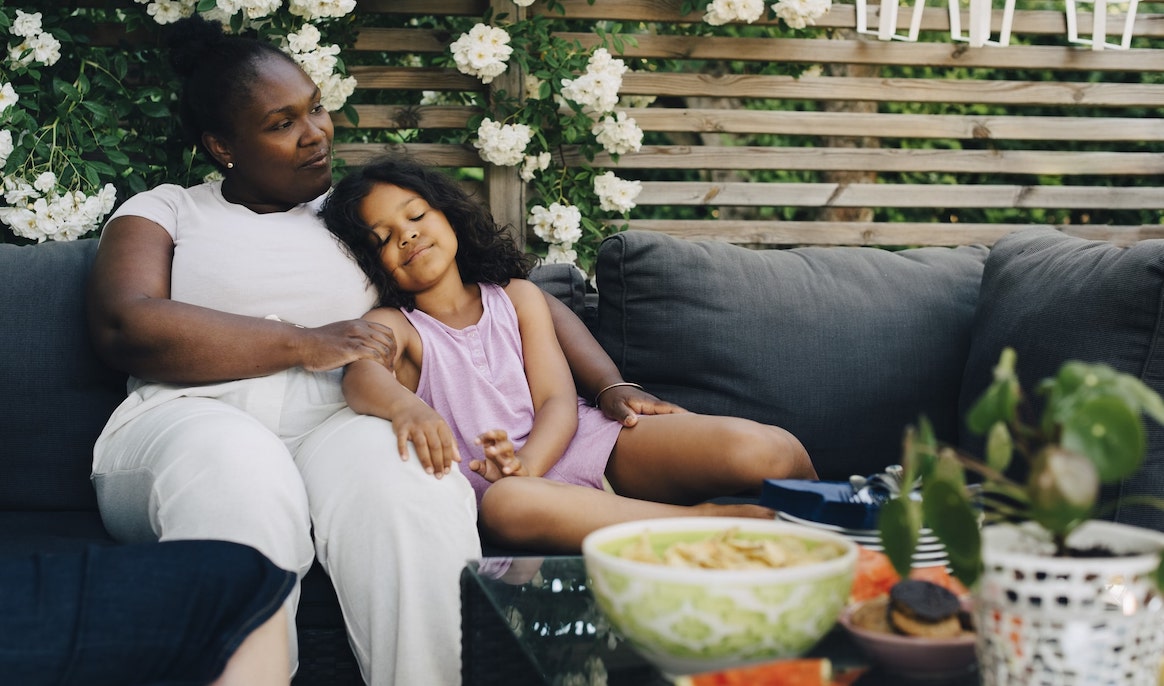 "I'm taking a mental health day."
That's something workers may not have admitted five years ago. But today, it's not so taboo to be frank about mental health in the workplace — in fact, it's valued.
Mental health at work is becoming an increasingly important topic. More employees are talking about their well-being at work, and more are asking for support. A 2021 Mind Share Partners' study reported that 78% of Millennials and 81% of Gen Z-ers have left roles because of their mental health. 91% of respondents said they think employers should support workers' mental health. A 2022 Unum study revealed 70% of workers think employers could do more to reduce the stigma around mental health.
Some employers appear to be heeding the call. According to the Society for Human Resource Management, employers are prioritizing mental health coverage and telemedicine services in their benefits this year. More than 90% of employers said they planned to offer mental health-related benefits.
Even with the increased support from employers, many workers say their mental health challenges have persisted in the past year, and they point to barriers to care like cost. This pain point raises an important question for employers: How much do people actually value work benefits that are related to mental health?
Parents value expanded benefits over pay increases
BetterUp Labs included this question in its survey of 502 full-time working parents in the U.S., all of whom had at least one child under 18 living in their household. We wanted to determine whether workers value benefits more than money, so we asked respondents whether they'd take a pay cut in exchange for better benefits.
Three in five parents said they would be willing to take a pay cut for drastically better benefits that were tailored to working parents. We know from previous findings that parents value certain benefits more than others. In particular, parents value benefits like flexible hours, increased paid time off, and flexible work arrangements. Mothers, in particular, appreciate flexibility, and rated the 4-day workweek as one of their most coveted benefits.
The data revealed striking patterns among age groups. Millennials were less likely to say they'd take a pay cut as compared to Gen X and older respondents. Financial instability may contribute to millennial respondents' hesitancy to give up pay for better benefits. Compared to Gen X families, millennials have higher median debt levels, which are driven by higher student loan levels, according to the Employee Benefit Research Institute.
Still, more than half of millennial parents demonstrated a willingness to take a pay cut for better benefits, despite the financial stressors that mark their generation.
Workers want better mental health resources
One kind of benefit is top of mind for parents right now: mental health benefits.
While employers say they're prioritizing such benefits, workers continue to report barriers to mental health care associated with affordability. Individuals who have mental health care coverage still say they have a hard time finding in-network providers, according to a GAO report. Challenges in finding care contribute to delays in care, substandard care, or logistically challenging care.
Meanwhile, recent research has flagged a disconnect between workers and their employers when it comes to mental health. A report from McKinsey found that 71% of employers with frontline employees said they support workers' mental health well. But only 27% of frontline workers agreed. Less than a third of employers said they prioritized mental health treatment access, despite the fact that more than two-thirds of employees said that access to care is a challenge.
As employers grapple with ways to support employees, they have lots of options to consider. While access to mental health care is of the utmost importance, the majority of employees don't need access to clinical services. But everyone needs support. While not a replacement for clinical care, coaching provides broad support that helps people strengthen their mental fitness. Just as our physical health is improved through a physical fitness regimen, mental fitness can help us develop skills like resilience, adaptability, and self-confidence. These skills help us better manage our emotions, increase our sense of well-being, and successfully cope with stress and anxiety.
Published August 30, 2022