Back to Blog
A complete guide to dealing with insubordination in the workplace
August 3, 2022
- 13 min read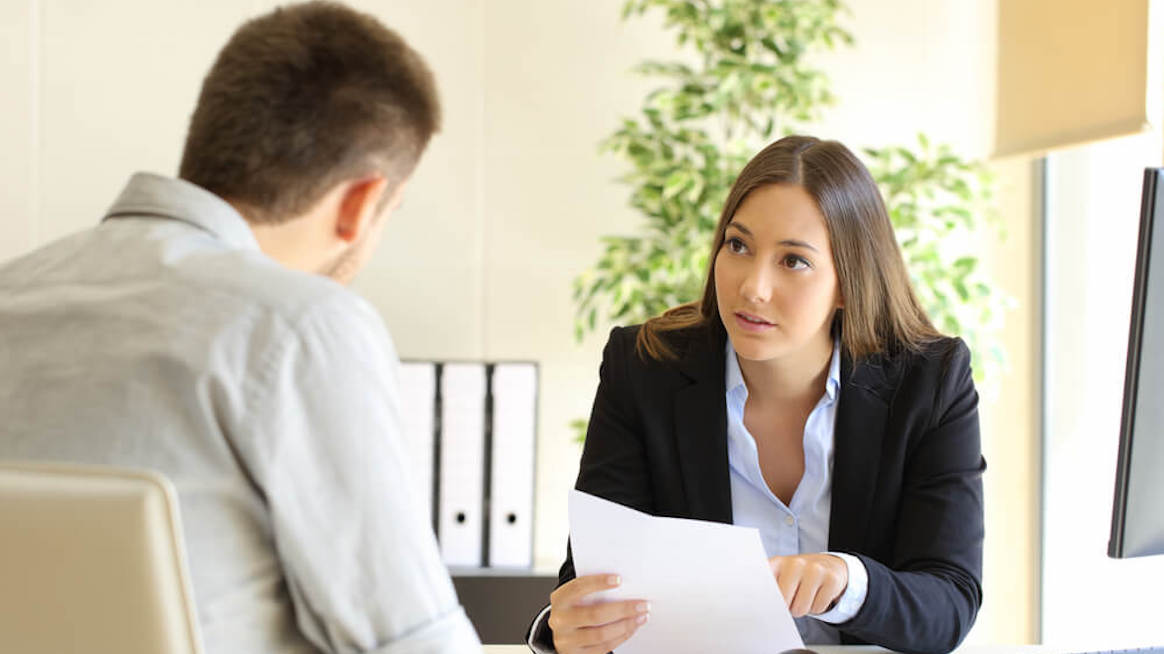 Dealing with difficult employees is challenging.
In every workplace, it's inevitable that employees at all levels will sometimes come into conflict. Employees are human beings with unique personalities, working styles, communication skills, and more.
The opportunities for misunderstanding and misalignment are endless. At the end of the day, we all have room to grow. We can all work on bettering ourselves and our skill sets.

For managers and supervisors, dealing with everyday conflicts — around different peoples' priorities, timelines, and expectations of how work gets done — is part of the job.

But insubordination in the workplace is a different ball game. Insubordination in the workplace can turn any workplace culture toxic. And when insubordination in the workplace goes unchecked, it can be extremely detrimental.

It's more important than ever to be proactive versus reactive about the health of your workforce. With the right resources and support, you can invest in helping your people thrive.

In this post, we'll talk about what insubordination in the workplace means. We'll also walk through examples of insubordination in the workplace — and how to address it.
What is insubordination in the workplace?
First, let's understand what we mean by insubordination in the workplace.
What is insubordination in the workplace?
Insubordination in the workplace is when employees are outright disobedient or disrespectful. Usually, the employee is disobeying reasonable requests and rules. This can result in disciplinary action.
Insubordination in the workplace is different from regular conflict in the workplace. Oftentimes, an employee is outwardly disobedient or disrespectful to a manager. An insubordinate employee has an impact on other team members, too, whether through direct influence or by example.
Sometimes, instances of insubordination are outlined in your organization's employee handbook. Let's get into what exactly constitutes insubordination (and what doesn't).
What are grounds for insubordination?
If you work in human resources, it can be difficult to determine what's considered insubordination. Insubordinate behavior doesn't come in a one-size-fits-all box.
But when it comes to looking at key themes of employee behavior, we've outlined some grounds for insubordination. We looked to the Society for Human Resource Management for some guidance. According to the SHRM, there are three things that need to be accounted for to be considered insubordination:
The employer gives the direct order
The employee acknowledges the order
The employee refuses to carry out the order
What isn't workplace insubordination?
Employee insubordination is sticky. There are types of behavior that may not be tolerated. But they also may not be defined as workplace insubordination.
Consult your legal and HR teams to help identify insubordination in your workplace. Each company works differently. It's best to always check in with HR to ensure any forms of insubordination are addressed. Most times, companies have company policies that clearly outline different types of insubordination.
Underperforming in a role or any type of employee performance issue
Disagreements or reasonable team conflicts in the workplace
An employee's refusal to do something that's illegal or against company policy
An employee who refuses to complete unsafe work
2 examples of insubordination in the workplace
Acts of insubordination may be hard to determine. In many workplaces, direct orders are less common, either because of the culture or the nature of the work. Yet, there can still be acts intended to undermine the leader that rise to the level of insubordination.
To better understand what's considered insubordination, let's talk through some examples.
Insubordination over Zoom
A friend was recently talking to me about a case of insubordination at her company. A new CEO was recently hired. In a male-dominated industry, it was the first time a female CEO took leadership of the organization.
As part of the introduction process, the CEO hosted an all-hands meeting with all employees to introduce herself. With a largely remote and hybrid workforce, the meeting was held virtually.
A director in the organization was unmuted on camera without his knowledge. As the CEO was introducing herself to the company, he called the CEO derogatory names. This display of abusive language was a clear example of insubordination. The insolence was broadcasted widely to the whole company.
Because it was a clear violation of management authority, the company sent a follow-up email apologizing to all employees for the insubordinate conduct. While my friend isn't sure if the employee suffered any disciplinary action, it's likely. This infraction is just one example of a case of insubordination in a work environment.
Insubordination in the manager-employee relationship
Marta is a director-level employee who leads a team of four. As a result of a recent reorg, a new team member has joined Marta's team.
This employee, Greg, has displayed a negative attitude. When Marta assigns new projects and assignments, Greg seems to always pushback. At first, it was smaller incidents like rolling his eyes or deeply sighing.
But recently, Greg has started to disobey direct orders from Marta. He's even gone as far as to argue with her openly in team meetings about the directions given. Marta decides to address the insubordination with a verbal warning in her next one-on-one with Greg.
But Greg continues to disobey Marta. He's now missed three deadlines for a cross-functional project that's caused delays across the business. He mocks and mimics Marta behind her back to other staff members. And he responds disrespectfully when Marta asks him questions about why he hasn't started or completed his work.
Marta eventually consults the HR team. With help from her organization's legal and HR functions, she's able to document Greg's behavior. She submits a formal write-up and written warning for Greg. After Greg's attitude still doesn't change, Marta decides it's time to fire Greg.
6 ways workplace insubordination impacts teams
When an employee disobeys reasonable orders, it impacts more than just the manager. Here are six ways workplace insubordination impacts teams.
Dealing with workplace insubordination
If you're dealing with a case of workplace insubordination, we know you're in a tough spot. We've compiled a short guide to follow to help deal with workplace insubordination.
Don't take it personally
It can feel personal. And for the insubordinate employee, it very well might be. But as hard as it may seem, don't take it personally.
Try to separate yourself from the disrespectful and disobedient behavior. It's likely that every difficult person has a deeper root issue underneath their behavior.
Document the incidents
If you're starting to notice insubordinate behavior, it's important to document it. Without proper documentation, you won't be able to properly address the behavior with action.
For example, write down key dates, participants, and even witnesses to the incident. Document any written communication associated with insubordinate conduct. The more evidence and documentation, the better.
Keep your emotions regulated
We've all felt that chest tighten and breath shorten when something jars your system. When an employee is disrespectful or disobedient, your body might respond.
Tap into your emotional regulation skills to keep cool. Try taking a few deep breaths before responding. You might try to identify the emotions you're feeling before responding, too.
No matter what, building your emotional regulation skills can only benefit you.
Report the insubordinate conduct
In order to reprimand the employee in question, report the insubordinate activity. Work with your HR and legal teams to report the behavior.
With guidance from your HR partners, you'll be better equipped to respond to different types of insubordinate behavior.
Lean on your inclusive leadership skills
One study found that insubordinate employees are reacting to abusive or non-productive managers. This body of research predicted that employees who perceived their supervisors were abusive toward them would engage in insubordination.
While we know this isn't the case for all types of insubordination, it's worth noting that inclusive leadership matters. In fact, we've found that employees are 50% more productive, 90% more innovative, and 150% more engaged. Inclusive leadership also results in 54% lower employee turnover.
Develop a course of action (with help from HR)
Each case of insubordination requires catered support. Make sure you're working alongside your HR team to form a course of action.
In some cases, this might result in a verbal or written warning. For others, it might require a formal write-up or additional training for the employee. And some insubordination results in loss of employment.
Whatever the case, make sure you lean on the experts for their guidance. You can also talk to your coach about your approach.
Get support from a coach
Difficult employees are difficult problems to solve. But with a coach, you can get the support and guidance you need to navigate the most challenging of situations.
With BetterUp, you can help your workforce build the mental fitness and resilience needed to overcome challenges.
6 tips for preventing insubordination in the workplace
Build psychological safety and trust. Start with building trust and psychological safety within your company culture.
Bridge meaningful connections between team members. Connections have more power than you think. With increased connections comes increased performance, overall well-being, and productivity.
Address toxic behavior as soon as it happens. The more toxic behavior is excused, the more likely it is to bleed into your culture. Stay true to your company's core values and address toxic behavior as it happens.
Make sure clear boundaries are communicated. Your code of conduct and employee handbook should be clearly communicated to all employees. Consider working with your internal communications team to ensure clear boundaries are established.
Conduct regular workplace training sessions. Your employees need training. At BetterUp, we're required to complete a portfolio of trainings. This helps to preserve and enhance our company culture while also modeling our high-impact behaviors.
Model inclusive leadership. Your leaders should lead by example. Invest in building inclusive leadership skills to help make sure your workforce is set up for success.
Don't let your employee's attitude deter you from your purpose
An insubordinate employee is never fun to deal with.
But with BetterUp, you can be proactive about your workplace culture. Managers can learn vital skills, to lead more inclusively but also to have tough conversations. By investing in your employees' development, you'll be better equipped to deter insubordination from bleeding into your organization.
Published August 3, 2022
Madeline is a writer, communicator, and storyteller who is passionate about using words to help drive positive change. She holds a bachelor's in English Creative Writing and Communication Studies and lives in Denver, Colorado. In her spare time, she's usually somewhere outside (preferably in the mountains) — and enjoys poetry and fiction.