Back to Blog
The true cost of benefits: 4 factors to weigh into your HR strategy
August 31, 2022
- 17 min read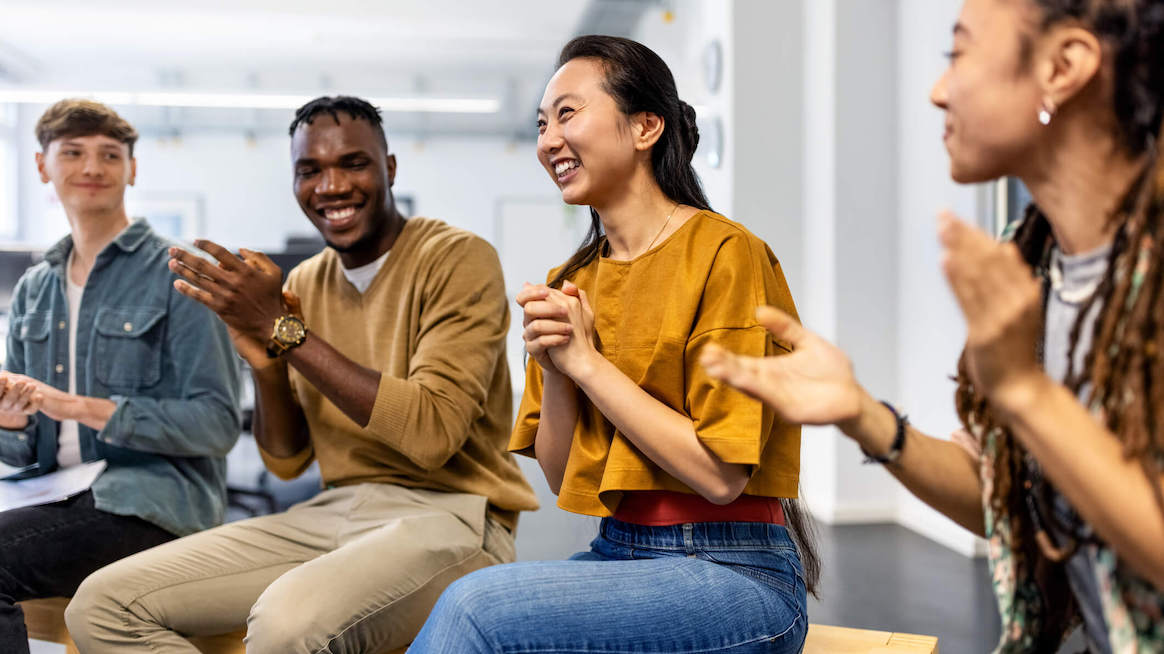 If you work in HR, you're no stranger to the cost of benefits.
Taking care of your people is a financial investment. It also feels great to give hardworking employees what they need and what they want. But benefits come at a cost, and it isn't always clear which benefits are delivering value and satisfaction to employees. With employees' needs evolving fast, many organizations are also reexamining their benefits strategies.
At the same time, many organizations are doing what they can to curb the impact of macroeconomic uncertainty. Companies are tightening their purse strings and looking for ways to save on costs. Other companies are making difficult decisions to lay off employees while also trying to maximize the productivity and engagement of existing talent.
Against the backdrop of inflation and a potential recession, compensation costs are rising. The Bureau of Labor Statistics reported in June 2022 that compensation costs for civilian workers increased 5.1% in the past year. Additionally, compensation costs for private industry workers increased 5.5%, while compensation costs for government employees increased 3.4% in the same timeframe.
So, what does all this mean? The cost of benefits is rising. And for many organizations, budgets are shrinking. So, human resources and finance teams are weighing their options.
Yet, many categories of workers are still in the driver's seat. Companies are concerned about retention despite the economic crosswinds. Many organizations are also looking for ways to improve the health, resilience, and mental fitness of employees. Why? To better manage change and avoid steeper costs down the line.
So, which employee benefits are must-haves for an organization? How do you calculate your organization's cost of benefits? And when push comes to shove, what decisions are you making that will have the greatest impact on your people?
The average cost of benefits per employee
Before we get into making tough decisions, let's lay out the data. We've broken down the average cost of employee benefits by industry. Here's what we know about benefit costs, according to the Bureau of Labor Statistics (BLS).
The average cost of benefits per employee
Private organizations: As of March 2022, the cost of benefits (including compensation) averaged $38.61 USD per hour. For benefits alone, the average cost was $11.42.
Civilian workers: As of March 2022, the cost of benefits (including compensation) averaged $40.90 per hour. For benefits alone, the average cost was $12.74.
State and local government workers: As of March 2022, the cost of benefits (including compensation) averaged $55.47 per hour. For benefits alone, costs averaged $21.45.
But what exactly constitutes a benefit? After all, "benefits" is a broad term. Especially as the world of work is shifting, workers bring new expectations. HR is evolving to meet evolving employee needs across four generations of workers. Consider these examples.
21 examples of employee benefits
There are plenty of types of employee benefits, not just health benefits. Some benefits are required. For example, companies have to pay the employer portion of social security and Medicare taxes.

The important thing is to make sure there's accuracy and seamlessness for employees. Other benefits feel special and can make a meaningful difference in an employee's life.
While some benefits are less common depending on the organization or industry, here are 21 types of employee benefits.
Health insurance and healthcare (i.e. medical, dental, and vision insurance)
Life insurance
Disability insurance
Retirement and retirement plans (employer matching 401(k) and pension plans)
Workers' compensation
Long-term disability
Social security
Medicare
Unemployment insurance
Paid time off or vacation time
Paid family leave
Fertility benefit programs
Wellness program benefits (i.e. gym membership, meditation programs, etc.)
Mental fitness and coaching benefits
Employee perks programs
Profit-sharing and stock options
Learning and development programs
Flexible spending accounts (FSAs)
Volunteer benefit programs
Educational incentives or tuition reimbursement programs
Flexible work arrangements and remote work infrastructure (e.g., WiFi reimbursement, cell phone plan coverage)
The importance of employee benefits
It pays to invest in your employees. Employee compensation, healthcare costs, and employee benefits packages can add up. For any business owner or business leader, it might seem intuitive to look for places where you can cut costs in your benefits programs.
But before you start slicing through the benefits program, it's worth revisiting four reasons why investing in employee benefits pays off.
Your benefits provide necessary health and medical coverage for your employees and their families. This is a no-brainer. Especially in this employer-sponsored healthcare marketplace, your benefits aren't just an "add-on." They are a necessity.

Your employees need to have the psychological safety and physical safety of knowing they are taken care of. That if they get sick, their healthcare is not an added stressor. If their kids come down with a cold, they're able to take them to the doctor. That if an emergency pops up, healthcare coverage isn't a worry.

Especially after living through a global pandemic and public health crisis, healthcare is a must-have for every person.
Benefits can help maintain work-life balance — and increase employee satisfaction. Employee benefits that promote wellness, mental fitness, and overall well-being are huge factors in maintaining work-life balance.

At BetterUp, we've studied the impact of well-being on the workforce. Of the people who start out feeling stuck, 77% will significantly improve their well-being state in 3-4 months with coaching.

The result? Teams are more productive, more resilient, and less likely to experience mental illness, which saves $4,477 per person each year. And more importantly, employees report being 22% more satisfied with their jobs.
How to calculate the cost of benefits within your organization
We're not HR benefits calculation experts. So, we've looked to the College and University Professional Association of Human Resources to help. Here's how you calculate the cost of employee benefits in your organization.
For an individual
So, remember that list of types of benefits? Add them up. Take the total annual employer costs of each benefit to get the total cost of yearly benefits.
Then, divide the total yearly benefits expense by the employee's annual salary. This will help you calculate the individual benefits as a percentage of the person's salary.
This becomes complicated if you have employees that aren't salaried or don't work full-time. The simplest method to calculate the total cost of employee benefits is this. Take the total employer contributions to benefits and retirement, then divide by the actual salary.
Example: $26,000 total employer-paid benefits per year/$74,000 annual salary = 0.3513 or 35%
For an organization
If you're looking to calculate the average cost of employee benefits for an organization, here's how.
Take the total annual amount spent by the company on benefits. Then, divide that total by the annual amount spent on salary. For this, make sure you use actual data for the fiscal year.
Let's take a look at an example. Let's say your organization has a total yearly benefits expense of $240,000. Now, let's say that you have an annual salary expense of $900,000.
Example: $240,000 total employer-paid benefits per year/$900,000 total salaries paid = 0.2666 or 27%
How to budget for employee benefits
Budgeting for your employee benefits costs is tricky. In full transparency, there's no one right answer or magic number to help you make these decisions as a business leader.
But here's what we can tell you about budgeting for your employee benefits. Try following these four steps to help determine how you're spending your dollars.
Examine your core values and the values or guiding principles of the organization. First and foremost, start with reflection. If you're a business leader, you know that your core values are guideposts for every decision you make.

Take a minute to figure out what's most important to your business and your people. What core values can you use to guide how you evaluate your priorities? What do your HR leaders have to say about this, too?
Gather feedback from your employees. A second component to consider is employee feedback. No one — not HR leaders and not employees — likes a bunch of ineffective or irrelevant benefits. The laundry list approach can be difficult to administer and risks turning off employees. With employee engagement surveys and feedback forums, it's relatively easy to gather data from your employees.

You might have some benefits programs in place that employees don't actually use or like. You might discover you have some holes or voids in your benefits package that employees care strongly about. Whatever your situation, getting a pulse on employee sentiment will help guide budget decisions based on data.

You can also work with your HR teams to gather stats about program usage and popularity to factor into your strategy and budgeting process, too.
Source peer and industry feedback. While the economy is slowing, it's still a competitive marketplace. And especially if you want to retain your top talent, your benefits package needs to stack up. Look at peers in your space, especially competitors.

How do your total rewards packages compare? If you conduct exit interviews, is there data in the feedback you can gather?
When evaluating ROI, look beyond the dollar amount. If you're a numbers person, it can be easy to scan the finances and make a snap decision. But here's the thing: your investment in certain benefit programs might be worth more than you think.

We're a little biased, but let's take a look at coaching. Coaching can measurably improve mental health. BetterUp research found that employees with the best mental health had 56% fewer missed days for health reasons.

Employees were also 5X more likely to be rated a top performer. Employees also had a 25% higher productivity and 34% higher engagement than those struggling with mental health. These costs to US employers are estimated to be 3X the costs of mental illness, as much as $236B. BetterUp enables coaching at scale across the organization to help unlock this potential.
3 key influencers on the cost of benefits
The world of benefits is a complicated one. There are a number of factors that influence the cost. Let's talk through three key influencers for the cost of benefits for your organization.
Geography/location
Where you live impacts your cost of living. So, why wouldn't it be the same for the cost of benefits?
Many employers factor the geographic location of their employees into the cost of benefits. For example, base salary will vary greatly depending on the location of your employees. Employers should take into consideration the cost of living when determining the budget for benefits.
Industry
Similar to the cost of living, there are variances in to cost of benefits when it comes to the industry. Tech is notoriously expensive, with benefits packages made famous by Facebook, Google, and other tech giants of the world.
If you're a small retail business, it's unlikely that your benefits packages will match those of a big tech company.
Insurance companies
Your choice of coverage matters. And depending on the insurance providers you are working with, you could see a variance in cost.
For example, if you pay a higher percentage of the monthly premiums for your employees, your cost will increase. You could also opt for higher deductibles and higher co-payments, which can reduce the cost for your company.

Federal and state laws also come into play with some of these decisions. But generally speaking, companies can choose the level of coverage they'd like to provide. And oftentimes, that level of coverage depends on what the insurance companies are offering (and subject to their pricing).
Weighing the employee benefits scale
Whether you're looking for new health plans or trying to figure out how to cut costs, the cost of benefits is something to take into account.
But the word "cost" doesn't do benefits plans justice. In many instances, the benefits program could have greater ROI than the direct cost avoidance most companies can measure.
Partnering with BetterUp can help you proactively care for the mental fitness of your employees. With BetterUp, you can help your workforce become stronger, more resilient, and more supported. Those are benefits that pay off in the short-term and long-term, for them and you.
Published August 31, 2022
Madeline is a writer, communicator, and storyteller who is passionate about using words to help drive positive change. She holds a bachelor's in English Creative Writing and Communication Studies and lives in Denver, Colorado. In her spare time, she's usually somewhere outside (preferably in the mountains) — and enjoys poetry and fiction.