Back to Blog
20 best job benefits and the companies that offer them
September 2, 2022
- 20 min read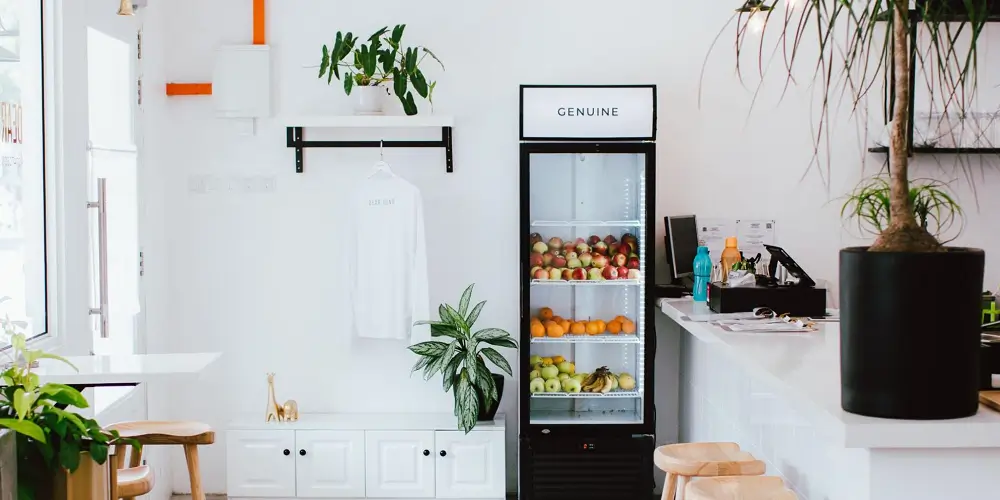 Job benefits are any extra perks or incentives offered by a company over and above your salary. They can have a significant impact on employee engagement and retention.
When companies provide their employees with great job benefits it increases employee dedication and loyalty. This can mean less employee turnover and churn.
But encouraging company loyalty is more challenging than simply offering a nice salary and a few days off. In today's world, employees want to work for businesses that value work-life balance. They also want flexible work agreements, paid time off, and special job perks.
Before doing a deep dive into 20 of the best benefits you could offer your employees (or you could be offered as an employee), let's take a look at what it means to provide great employee benefits.
We'll also take a look at nine companies that are leading the pack and offering the best benefits for their employees.
What are great employee benefits?
Employee benefits are indirect, non-cash, or cash compensation paid to employees by their employer in addition to their annual salary or wages.
Company benefits are usually listed under a job posting, on an employer's website, through a hiring manager, or on a job offer.
Some employee benefits are required by law. An example is making payments on employees' behalf for Social Security or unemployment. But the best employee benefits offer more than government requirements — they support employees' mental, physical, emotional, and financial health.
Companies offering the best benefits are often rewarded with greater employee satisfaction and retention. Great employee benefits are also important because they:
Offset living expenses
Improve employee satisfaction
Help keep employees healthy
Prevent burnout
Improve the quality of life
Prevent absences
Increase company loyalty
For instance, a great benefits package may include:
Paid leave
Affordable health insurance
A free weekday lunch
Mental health prevention services
Gym reimbursement
Tuition reimbursement
In the next section, we'll share 20 examples of great employee benefits that attract and retain top talent.
Sign up to receive our newsletter with the latest content from BetterUp.
Thank you for your interest in BetterUp.
The 20 best employee benefits that'll keep your employees happy
Here are the 20 best employee benefits and job perks companies can offer:
Financial benefits
Support your employees' financial wellness by offering:
Company equity
Offering employees a financial stake in your company is one way to attract top talent without having to compete on salary.
Company equity helps create ownership among employees who feel like they're an integral part of your company's future. Why? Because employees with company equity have a financial incentive in seeing the business succeed.
Paid time off
One of the best ways to improve your employees' work-life balance, mental health, and quality of life is by giving them paid time off. This should include sick leave, vacation time, personal days, or inner work days.
You can also give employees the chance to earn more paid time off based on the number of hours they work or years they've been at the company.
Employee discounts, rewards, and bonuses
Employee discounts and rewards are a great way to offset living expenses and reward employees for their hard work.
This could mean offering your own products and services at a discount or partnering with other businesses for special offers. Offering performance bonuses is another great way to reward employees.
401ks allow employees to deposit pre-tax dollars from each paycheck into a retirement account. Matching a set percentage of the employee's contributions is a fantastic way to help employees save more money for retirement at a faster rate.
If your company can't match contributions, consider offering extra retirement plan options like a traditional IRA or a Roth IRA. These options can still help supplement their 401k account and boost their retirement savings.
Education and career planning benefits
Support your employees' future career and education by offering:
Tuition reimbursement
Offering tuition reimbursement or some form of tuition assistance is a valuable benefit. Assistance can help offset employees' education expenses. Plus, it also gives your employees the chance to acquire more skills and tools to better perform their job.
You can also offer a student loan repayment option to support your employees' financial and mental health.
Employee growth plan
Employees who can't see a bright future with your company may end up unhappy, performing poorly, or leaving sooner than you expected.
Sitting down with employees to create their future growth plans can help motivate them. It can also boost their morale and give them hope for their future career.
Career development training
Giving your employees the tools to succeed is one of the main pillars of employee satisfaction and engagement.
Offering paid career development training during work hours is a great way to do this. This way, employees can learn new skills without having to give up their personal time.
Personal development training
Helping your employees reach their fullest potential makes for happy, productive employees.
Again, providing personal development training during work hours is a great option.
Personal development training helps employees become self-aware and more resilient to workplace stress.
Wellness benefits
Support your employee's wellness by offering:
Health insurance
Promoting healthy lifestyles and reducing illness is essential to having healthy employees. Healthy employees have fewer absences, are more productive, and are less prone to work-related injury.
Help your employees stay healthy by offering insurance with free check-ups and discounted care.
If possible, try to offer the following options:
Health insurance
Disability insurance
Dental insurance
Vision insurance
Life insurance
Flexible spending accounts (FSA)
Health savings accounts (HSA)
Reduced prescription drug costs
Daily wellness options
Providing daily wellness options helps employees stay energized and focused throughout their workday. Try offering free tea, coffee, snacks, and water if possible.
Complimentary lunch
Offering lunch during weekdays is a great way to keep employees and increase productivity. As lunchtime approaches, employees start to lose focus as they begin to think about the logistics of getting lunch.
Will they get stuck in a long line at a fast-food restaurant? What route will they take to avoid traffic? By providing a free meal at the office, you're reducing these worries.
Mental health clinical services and preventative care
In 2019, 83% of employers said they believed their company's wellness program had a positive impact on worker's health. And 84% believed their programs had a positive impact on productivity and performance.
Providing mental health clinical services and preventative care, such as therapy, coaching, and mentorship, is an important strategy in supporting your employees' mental health.
Relaxation spaces
Give your employees a safe space to relax and unwind during their breaks. This helps them refresh and re-energize so they can be ready to work when they return.
Employee recognition benefits
Help your employees feel acknowledged by offering:
Employee appreciation programs
Help employees feel recognized for their efforts by creating an employee appreciation program. The type of program you use will depend on your company's and employees' unique needs.
For instance, you may decide to give gift cards to employees' favorite stores when they finish a big project. Or you may decide to honor a work anniversary by sponsoring a public outing.
Company parties during work hours
Celebrate company wins by hosting company parties during work hours. If your employees usually help customers face-to-face, consider closing your business to the public for a few hours. Or, you can have a party room where employees can enjoy the party when they're not with customers.
Flexible schedule
One of the best ways to give employees autonomy and encourage a healthy work-life balance is by having them set their own schedule.
If you can't give employees complete control over their work hours, consider giving them other options such as:
Working mornings, afternoons, or evenings
Alternating between closing and opening shifts
Having an extra day off every month
Leaving work early every other Friday
Work-from-home option available
Giving employees the option to work from home helps them feel in control of their surroundings. It also gives them a greater sense of creativity and energy.
Remote workers are also slightly more satisfied with their work and are equally as productive as onsite workers.
Onsite relaxation services
Treat employees with relaxation services by having relaxation experts perform services onsite. Some relaxation experts include massage therapists, meditation teachers, and reflexologists.
Family care benefits
Support your employees' family planning needs by offering:
Family planning services
Offer a comprehensive benefits package by including family planning services.
Help employees that want to grow their families with:
An adoption benefits plan
An IVF benefits plan
A surrogacy benefits plan
Paid parental leave
Child care assistance/reimbursement
With monthly child care costs sometimes equalling as much as a mortgage bill, some employees won't be able to return to work after having children. Furthermore, this financial burden has weighed even heavier on parents since the pandemic.
As Americans transition out of quarantine, 96% of parents believe it's important for businesses to provide additional financial support for childcare.
9 companies with the best benefits
Here are 9 companies paving the way for the best employee benefits and jobs perks:
Facebook
Netflix
HubSpot
BetterUp
Google
Amazon
Starbucks
Microsoft
Campbell Soup Company
1. Facebook
Facebook offers some of the best benefits available, and they aren't limited to salaried employees. Interns have reported earning more than $7,000 a month on top of free housing and healthcare coverage.
As a parent and the founder of Facebook, Mark Zuckerberg is passionate about supporting parents. He offers four months of paid parental leave and a $4,000 bonus to employees who just had a newborn.
Facebook also offers an arcade full of video games, a wellness allowance, and an onsite barbershop, among other perks.
2. Netflix
Netflix also offers great benefits, especially for parents and new or growing families. At Netflix, salaried employees can enjoy fully paid, unlimited parental leave. The amount of time off is approved beforehand and as the leave progresses.
The company also encourages its employees to take full advantage of their vacation time. It also offers a $1.5 million life benefit to help support employees' families in case of their death.
3. Hubspot
Hubspot employees enjoy unlimited holidays, flexible work agreements, and wellbeing perks. They also enjoy four extra weeks of paid leave for every five years they stay with the company.
Hubspot supports its employees' education by providing tuition reimbursement. Plus, it supports employees with generous parental leave and financial assistance for egg freezing.
4. BetterUp
We aren't the type to brag, but BetterUp's benefits are worth mentioning here. Alongside stellar health benefits for employees and their families, BetterUp also offers pet insurance, infertility HRA, and student loan financing.
As a mission-driven company, based on improving the human experience, BetterUp prioritizes work-life balance. The company also offers virtual coaching to every full-time employee, a remote workplace, unlimited PTO, and Inner Work® Days to support employees' well-being.
5. Google
Google provides a long list of impressive perks as well as some of the best benefits available.
The company offers:
Free food on campus
Cooking classes
A gym with free classes
Celebrity talks
Massage therapists
Google also supports employees' families. It offers a generous death benefit that pays a deceased employee's spouse or partner 50% of their salary for 10 years.
6. Amazon
Amazon offers assistance with adoption costs and the ability to earn extra time off on top of the generous paid time off they already have.
Hourly employees are offered support in their future careers with Amazon's 'Career Choice' program. This program offers to prepay 95% of tuition costs, textbooks, and related fees.
7. Starbucks
Starbucks offers great, unique benefits to some of their employees, like free dry cleaning and Spotify subscriptions.
It also offers more serious benefits, such as:
'Family expansion' reimbursement
Extensive healthcare
Tuition reimbursement
Starbucks also gifts employees a free pound of coffee or box of tea every week.
8. Microsoft
Microsoft prides itself on creating a healthful workforce, community, and environment. This is supported by a stellar benefits package.
The company offers health coverage, childcare, and flexible work schedules. It also offers an extensive network of social clubs for networking and building long-term relationships.
9. Campbell Soup Company
Campbell Soup Company offers 100% healthcare coverage, onsite fitness centers, and free flu shots. It also offers subsidized and healthy meal options in its cafeteria along with cooking lessons.
Impressively, Campbell's has some of the best benefits for parents, as they also provide full kindergarten, daycare centers, and after-school programs for kids up to age 12. The company also has a private lactation room for nursing moms.
Ready to provide the best job benefits?
Providing a comprehensive benefits package to employees is essential to reducing employee turnover, improving employee engagement, and attracting top talent. While the cost of benefits might be rising, it's a critical investment in your people.
The best job benefits are those tailored to meet the individual needs of employees at different stages of their careers.
Need help finding a personal development and career development benefit option? At BetterUp, we love helping businesses build a thriving workforce.
Request a demo to find out more.
Published September 2, 2022