Back to Blog
How to write an executive summary in 6 steps
January 26, 2023
- 13 min read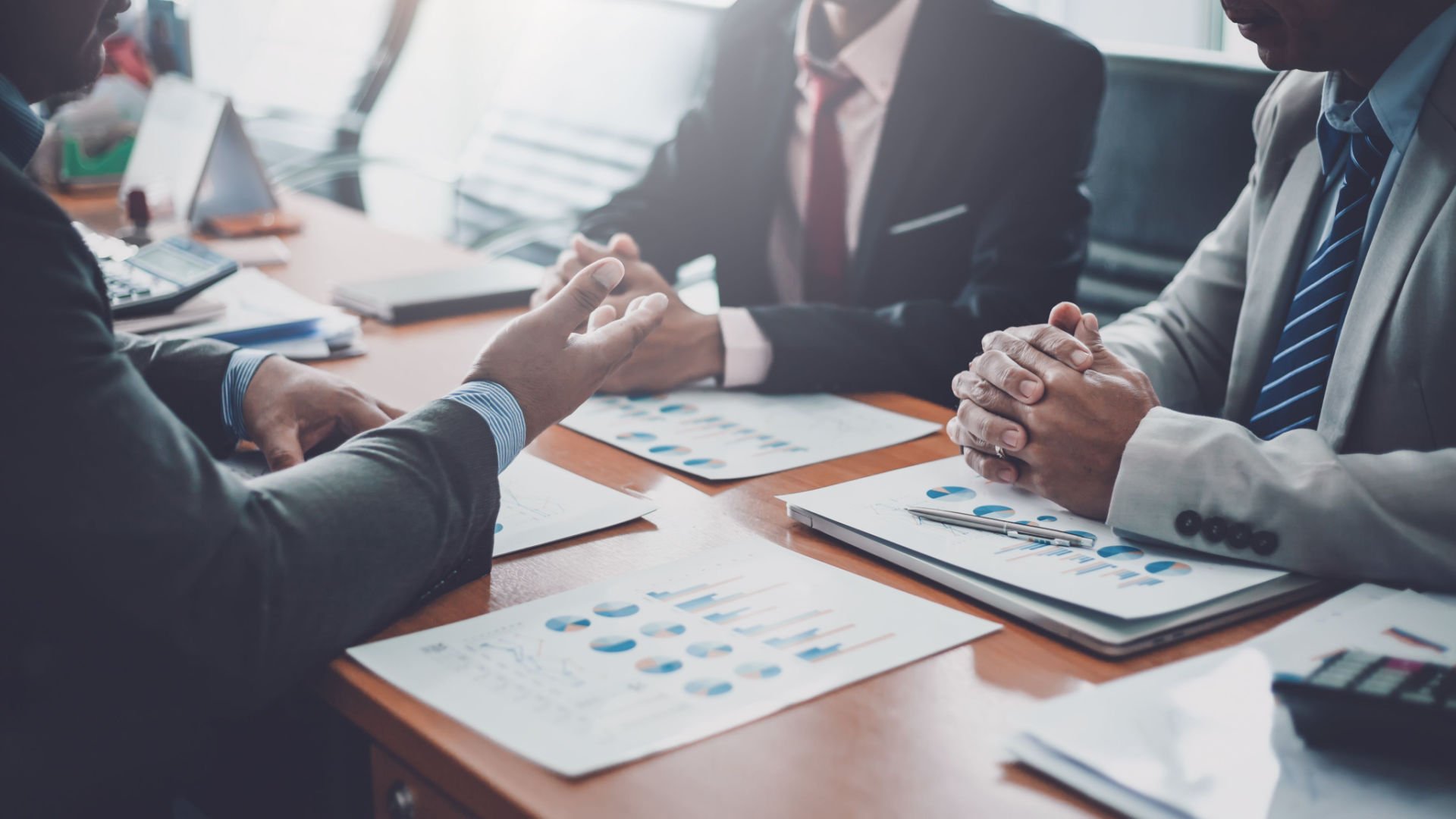 When we have a brilliant idea, we usually want to get started with the idea as soon as possible. We want to do market research, create products or services that solve problems, identify stakeholders, and get the go-ahead to start our project. But before all of that happens, we need to come up with an effective executive summary.
Master the key components of writing an effective executive summary in this article.
What is an executive summary?
An executive summary is a clear and compelling summary of the problem and proposed solution. Usually, no more than one page, it distills the key points from a project proposal or business plan. It summarizes what key stakeholders need to know in order to make a decision to support you, and how they can do so effectively.
Who uses executive summaries?
A range of roles and positions within various industries leverage executive summaries. Even different organizations themselves have slightly different uses for their executive summaries.
Entrepreneurs and startups might rely on them to secure funding. A management team might use it to give leaders a high-level overview of a new initiative. Established companies may use it as a part of their marketing strategy.
Startups and organizations often use executive summaries to pitch their ideas and proposals. These brief documents are designed to convey a compelling message in as direct a way as possible. But while they're often used by companies looking for investors, they can be a valuable tool for teams and project managers as well.
For instance, you might be a manager or individual contributor who knows they have a great idea. You put together a proposal, redesign a process, or solve a challenge — but your ideas don't seem to get any traction. You might successfully present them to your manager, but the pitch just seems to die when they get forwarded along to the C-suite.
Each level and audience needs a different level of detail, presented in the right order, to be clear, compelling, and address their goals and interests.
Executive summaries vs. abstracts
An executive summary is not the same as an abstract. Executive summaries focus on the main points of a proposal. They highlight when and why a reader should invest in the company or project.
An abstract, on the other hand, concentrates on what the business does and its marketing plan. It typically doesn't include detailed information about finances. While it is usually compelling, it's less of an elevator pitch and more of a summary. The goal of an abstract is to inform, not to persuade. On the other hand, the goal of an executive summary is to give readers who are pressed for time just enough information that they'll want to look further into your proposition.
Why do you need to write one?
For a business owner, an executive summary is one of the most important documents you will have. Like a business plan, they help you lay out the potential value of your business and your potential for success.
Unlike a business proposal, however, an executive summary is designed to be read in a brief amount of time. That makes them ideal for a variety of uses, like project proposals and research summaries. Sending your strategic plan to a prospective investor or stakeholder likely won't get you far. But a brief report that clearly states your key findings and what's in it for them might help you — and your proposal — stand out. It isn't all the details. It's what gets you the meeting to share more.
An executive summary is also a business document that can travel without you. It may be presented to other leaders and potential investors. If it's written well, it will take on a life of its own. You may find that you get support and resources from places you never imagined.
What should be included in an executive summary?
Your executive summary should include brief descriptions of who your product, service, or proposal is for and your competitive advantage. Be sure to introduce your report concisely yet clearly, noting the most important points and its overall purpose––what do you hope to achieve with this report?
Also, include any necessary background information and statistics about the industry, high-level information about your business model, necessary financial information or other insights you discuss in the report. Depending on your proposal, you may want to consider summarizing a market analysis of your target market.
Structuring an executive summary
No matter what you're proposing, your executive summary needs to be an effective way to present the highlights of your offer to potential investors, stakeholders, or clients. It should be written in a clear, logical, and easy-to-understand way that considers the reader's background and interests. And — given what we know about the busy lives of most execs — it should be written in a way that takes distractions and time constraints in mind.
Now that we know who they are for, let's talk about structure:
Executive summaries typically follow a one to two-page template, so they can be concise, professional, and easy to read. Conveying all the information you need to in such a short space might be challenging. So while designing your executive summary, remember that you're not trying to give your reader enough information to make a decision. You're just presenting the most important information to attempt to get them excited about hearing more.
A helpful structure that helps you achieve this goal typically includes the following components:
Title
Introduction
Table of contents
Company description
Project plan (problem statement and proposed solution)
Funding request
Remember: the goal is to tell a compelling story with only essential information, in the interest of capturing the reader's attention quickly. Executives have multiple priorities competing for their attention. You want to create something compelling, valuable, and that can be absorbed in a limited time. Every piece of information in the entire document should be chosen with that in mind.
How to write an executive summary
If you're an entrepreneur, you should write the executive summary after you've completed the full business plan. It will provide an overview of the most important points of your business idea, and the specific support you'll need to be successful.
If you're creating an executive summary to present to the leadership team at your organization, it may still be helpful to draft your entire project plan first. It will be easier to write your summary after you've worked through the pain points, your solution, and how this impacts the business executives you're talking to.
Title and introduction
There's one job that your title and introduction need to do — grab their attention. It's almost a summary of the summary. If your decision makers read nothing else, they should walk away with an understanding of what you're proposing, the problem you're solving, and why now is the right time.
Table of contents
Even though your document is short, it's a good idea to include a brief table of contents near the top of the page. This will serve as a quick overview of the points you make in the summary. That way, if your reader is looking for something specific (whether at first glance or for later reference), they'll be able to locate it quickly.
Company description
In this section, you should include a brief background of your business's qualifications and experience. Include your mission statement and where you currently stand in the market.
If you're presenting to executive management at your company, you should still include this information. Tell them what your team has accomplished and what you're poised to do. Make the case as to why your team deserves this allocation of the company's resources.
Plan
Write a problem statement that creates awareness of the problem. What information does your reader need to know in order to get the urgency of the problem? Will they be able to understand your proposed solution and why you're the best answer?
This section might be tricky to write, given the space constraints. Stick to key milestones. You can outline the full plan, step-by-step, in the full proposal. This section should give just enough information so the reader understands the actions that need to be taken and what a successful solution would look like.
Request
For a small business, the request is typically an ask for funding. This pins down the importance of a strong case in the earlier sections. You're essentially leading with the ask, even though most requests won't be approved solely based on the executive summary.
For teams, there may still be a request for funding or an allocation of other resources. However, this section should clearly state the decision that the project manager wants the executive to make. It should drive the importance of making that decision and why now is the right time.
Proofread
While not technically a section, you should still dedicate ample time to proofread the summary once it's finished. Look for errors in grammar and spelling. But — and perhaps, more importantly — send it to others and ask for feedback. Try to get a range of proofreaders in and out of your industry. Is it easy to understand? Does it make them want to take action or learn more? Which sections are especially effective, and which feel unnecessary? Do you make a strong case for the support you're requesting?
Tips for writing an effective executive summary
It might seem overwhelming at first, but there are some straightforward tips for writing an effective executive summary. Keep these best practices in mind before you begin, as you're writing, and throughout the editing process.
Keep it comprehensive and concise: Many individuals struggle to find the right blend of comprehension and concision. But it's important to note that more words do not always equate to more value and fewer words do not make your writing more concise. To balance the two, try listing out the very most important points you want to mention in your summary, and build those out in a few sentences.
Ensure the writing is logically sound: Clear communication is essential when writing an executive summary. And depending on your closeness to the content, it can be difficult to gut-check. If possible, share the summary with a trusted resource less familiar with the topic for their feedback. If they do not follow your ideas, you also risk losing other readers.
Keep the language original and engaging: The goal is to keep the reader's interest, and this should happen from the first sentence. Avoid clichés, mix up your sentence structure, and watch out for repetitive word choice. These small adjustments can have a huge impact on the effectiveness of your summary.
What to avoid when writing an executive summary
In contrast to the above tips, there are common mistakes you'll want to steer clear of when writing your executive summary.
Avoid sharing unnecessary information: As we mentioned, executives tend to have full schedules and a lot on their plates. Being mindful of their time and only including the most imperative details in your executive summary will help ensure it gets read.
Avoid repeating your content: It might be tempting to pull out complete phrases or sentences from your report and stick them into your executive summary. But this can feel redundant and repetitive as the reader makes their way through your document. Instead, keep the content fresh and original throughout.
Avoid getting into the weeds: Remember your goal of the executive summary: to keep the reader interested. You risk quickly alienating or losing your audience when using overly technical language, jargon, or too much detail. Instead, keep the executive summary high-level to lead the reader into the rest of your report.
Avoid ambiguity: Striking the balance between too much information and not enough of it is crucial to a successful executive summary. Be sure to use active language and communicate your ideas clearly throughout the document.
Final thoughts on writing a compelling executive summary
An executive summary isn't the kitchen sink — it's the bells and whistles. Geared toward busy decision-makers, these one-pagers communicate your case for action and proposed solutions. When it's written well, your audience will walk away with an understanding of what needs to be done, why it needs to happen, and why they should help it move forward.
But writing it well doesn't just mean spell-checking. It means tailoring your communication to an influential, yet busy and distracted audience. To be effective, you'll need to write your proposal with empathy and an understanding of what matters to them.
Published January 26, 2023