Back to Blog
5 top companies share their best leadership development practices
August 5, 2022
- 8 min read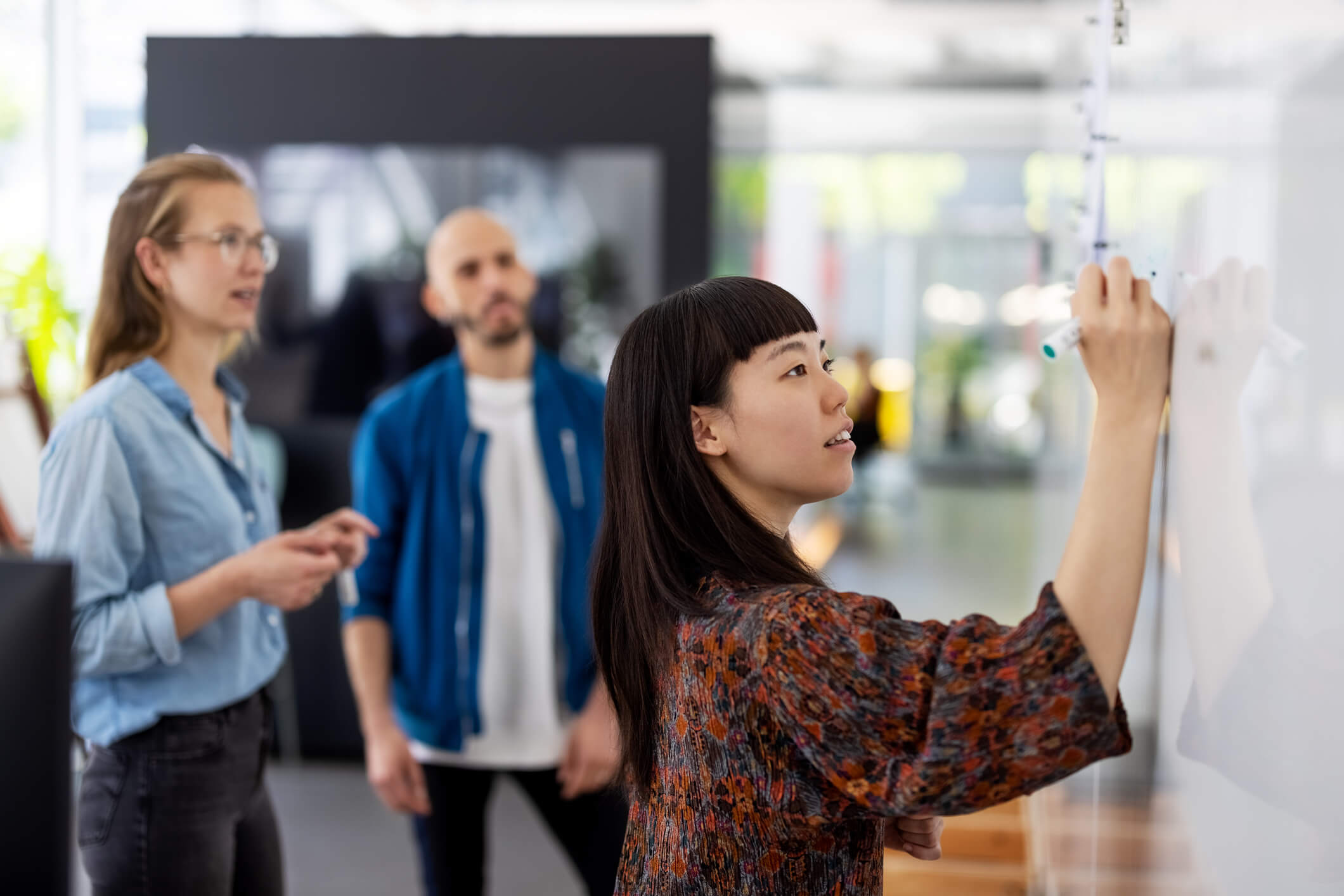 Leadership is a hugely important factor for any organization. Given how important it is to have great leadership in place, developing first-time or junior managers is of vital importance. Having the support and processes to transition young managers and help them flourish, though often overlooked, makes all the difference.
We looked at four successful organizations to find out more about their top leadership development programs and how they take their junior leaders from young professionals to fantastic managers.
1. EY
EYnnovation program partners young potential leaders with young companies. This helps young professionals develop their leadership styles while also assisting the companies throughout their initial growth phase.
The program is currently running in the Netherlands and Belgium. We spoke to Erik de Heer, Senior Tax Manager at EY, and learned more about the company's unique approach to developing its junior managers.
The initiative pushes young people out of their corporate environment and into the startup scene, where they must connect with other EY colleagues, build new relationships with their own clients, act as motivators to those around them, and quickly grow and develop alongside the companies they're working with.
When they join the program, each individual is already developing the technical skills needed to become a specialist in their field. While working with the startups, they also develop soft skills such as networking, establishing client relationships, motivating and engaging teams, sales training, running meetings, and other day-to-day leadership qualities.
The company truly believes in future-minded leaders, and that they need a different profile than today's leaders.
Before people progress to becoming partners, EY wants them to possess a wide variety of skills, so their work with these companies is key. Of course, people's in-depth knowledge of their field is essential, but the company recognizes a need for more.
The startup environment is a fast-paced, often creative environment where timing is of key importance and things change quickly. So, participants in the program grow and build their own assignments, connections, and forward-thinking approach. So much so that EY doesn't have to recruit people for the program: they sign up.
Future leaders are hungry for the opportunity to impact the world of business. And the startups are happy to work with EY for these exact reasons. EY's future leaders are being given new opportunities to change the way things run, one startup at a time.
2. Upwork
Upwork runs on the basis that the greatest developers, for example, don't always necessarily make the best leaders. They see that it's all too common for those at the top of their game in their contributing roles in organizations to be pushed into becoming managers.
They acknowledge that the traditional manager track is not for everybody, and shouldn't be seen as a natural progression.
Upwork combats this by running a system with two tracks: there's a track for individual contributors, where you can go as high as you want within the system in your field. And there is a management track, with two options:
People management:
Professional advancement: For those who want to progress in their careers, but aren't interested in managing people, they can take this alternate path.
Upwork encourages people within the company to move around and try new things. This gives potential leaders the opportunity to support projects purely for the learning experience.
Upwork's HR team leads a training program to help new managers, strongly depending on peer coaching and mentoring from more senior-level leaders. If, after these programs, an employee realizes the track is not the best fit for them, the company will support their transition to take the other track.
Now that this two-track process has been formalized, Upwork found it's been an impactful division, allowing people to test the waters and receive mentoring support without pressure.
This leadership development program lets potential new managers flourish, without the pressure of having to commit to a finite decision that shapes their careers.
3. Paycor
In order to give leaders, particularly first-time leaders, this bigger picture, Pacor partnered with Miami University's Farmer School of Business on a leadership development program to help their new leaders.
The program integrates content from the school's business program with additional content surrounding company-specific needs and subject matter. The company's senior leaders partner with faculty from the university both to deliver the content for learning and to facilitate discussions around Paycor-specific training. This content introduces the upcoming leaders to company strategy and practices.
The leaders complete the program with a Paycor business challenge: in teams, they are presented with an actual company challenge and have to problem solve and present their results to the Paycor committee.
The program aims to both give participants a way to learn all the information needed to help them in their leadership careers. It also exposes them to the organization's senior leaders and gives participants new opportunities to collaborate.
4. Adobe
Adobe prides itself on supporting recent graduates and helping them plan their careers. They frequently attend college campuses and other organizations to recruit talent before they've even graduated. Adobe offers these individuals internship opportunities to get to know the company and introduce them to the professional world.
Once hired at Adobe, employees have access to a library of educational information about the organization and ways to progress in their careers. Their Accelerate Adobe Life program includes 1-on-1 meetings, training resources, and performance reviews before the new employee actually starts in their role.
To continue supporting their advancement, Adobe offers leadership training programs and a learning stipend to keep each individual growing.
5. BetterUp
We aren't the type to brag, but we will take credit when it's due. BetterUp not only provides best-in-class coaching to external companies, but every full-time employee within the organization also gets access to coaching to help guide them through their time with BetterUp.
BetterUp takes a whole-person approach to leadership development. In addition to a dedicated career coach, employees can also take advantage of specialized 1:1 coaching sessions to improve sleep hygiene, manage stress, juggle parenting stresses, and more. We know that healthy, resilient managers lead better teams.
For individuals looking for a more collaborative approach, or looking for additional insight on an issue, they can join a coaching circle. These 1-hour sessions involve small groups to discuss and work through a specific topic (e.g. how to build trust through feedback).
Employees can also attend studio workshops to hear from professional coaches and engage around a given topic.
In addition to coaching, BetterUp holds in-person intensives for managers to develop their skills and collaborate.
Taking leadership development one step further
Whether you're building out a leadership development program for new managers or seasoned leaders, keep these companies in mind. Providing clear avenues for growth, learning, and personal development are crucial––no matter where your employees are in their careers.
Published August 5, 2022