Back to Blog
A strong coaching culture makes dollars — and sense
August 4, 2022
- 8 min read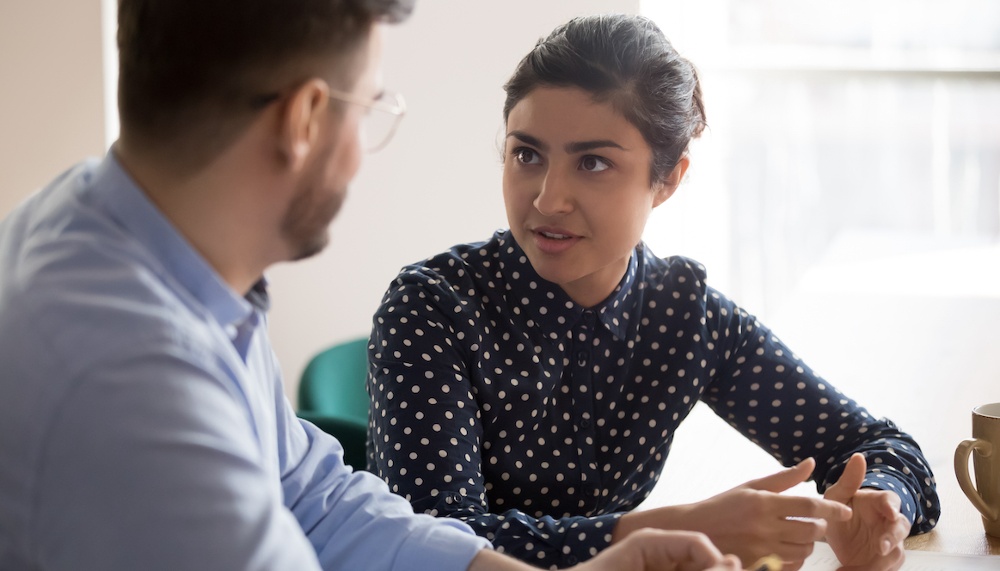 What is a coaching culture? At risk of stating the obvious, coaching culture is a combination of two powerful organizational tools: coaching and culture.
Coaching is dedicated practice where individuals uncover strengths, develop skills, and build resiliency using proven behavioral science techniques.
Culture represents a cascading framework where leaders equipped with key mindsets model desired behaviors and drive organizational success.
What might be less obvious? Both coaching and culture deliver tangible results to the organization and the individual in the short term. And in the longer-term, coaching and culture position the organization to be agile and competitive in pursuit of new opportunities.
Strong companies have strong coaching cultures
Investing in the development of strong coaching culture is not just a competitive advantage — it's a business imperative.
According to our BetterUp data, companies with high coaching culture:
Have significantly higher revenue five-year average growth (14% higher) than low coaching culture companies
Have significantly higher year-over-year revenue growth (45% higher) than low coaching culture companies
Are projected to experience an 18% increase in year-over-year revenue growth over time with just a 10% positive increase in coaching culture.
Moreover, a strong coaching culture empowers employees to be the resilient resources they'll need to draw upon, especially as organizations ask many to do more with less. Organizations will need adaptable, innovative, and future-minded individuals to withstand uncertain times.
Personal well-being benefits from a coaching culture
Strong coaching culture also helps buffer the impact of strife on personal well-being — a key factor in employee resilience and organizational success. Members from organizations with high coaching culture:
Coaching cultivates flexibility
What's more, members from high coaching culture organizations emphasize flexibility, agility, and creative problem solving, which are invaluable when resources are limited or uncertain. These members:
Are 16% better at bouncing back to full performance after setbacks and 22% more confident in their ability to refocus after distractions
Coaching cultures foster strong teams
Strong coaching culture encourages social support and communication that enables employees to learn from and lean on one another for support. Members from high coaching culture organizations:
Are 15% more likely to support and encourage others when they are down
Are 34% more likely to report feeling connected with members of their team
Are 26% more likely to endorse asking others for help during challenging times rather than trying to handle it themselves
Finally, coaching culture bolsters teams, and companies, when the unforeseen occurs.
The global Covid-19 pandemic is an important example. Employees of organizations with high coaching culture were 26% less likely to say that their productivity was impacted by the pandemic when compared with employees at low coaching culture organizations. They also rated their company's response to Covid 24% more favorably. That difference in experience and perception alone can impact performance and morale long term.
How to build a strong coaching culture?
Regardless of where you are now, BetterUp coaching can help develop a strong coaching culture in your organization. We deliver value with components of our coaching we believe are responsible for our best outcomes: exemplary coaches, cutting-edge technology, evidence-based practices rooted in the latest in behavioral science, and of course, personalization. Our coaches tailor their resources and styles to the needs of each member, offering a critically important commitment to customization.
Our model conservatively predicts a 3.5x to 5x return on investment (ROI) on an investment in BetterUp coaching for a given employee population. This ROI includes key outcomes for companies navigating today's uncertain economic landscape: retaining in-demand talent, building resilient teams, and driving innovation and transformation.
Transformation doesn't take forever, either. An investment in coaching can start making a positive difference in an organization relatively quickly.
For example, a publicly traded cloud technology company partnered with BetterUp to support its sales goals, providing personalized coaching for 100 sales managers.
As a result, teams of coached sales managers saw an 11% boost in reaching sales goals versus non-coached teams, translating to an additional $10 million in total bookings per team. These teams also experienced a 20% increase in the value of their opportunities, resulting in $4.5 million in additional opportunities per team.
Moreover, our research has shown that although individual contributors and executives see a very positive ROI when using BetterUp, core managers (managers who sit two to three levels below the C-suite and manage a team) generate the most significant ROI from coaching. What does that mean? Prioritizing coaching on priority people and roles — those with disproportionate influence and contributions — is essential.
How does coaching drive such impressive ROI for the core in particular? Performance.
When you help leaders unlock their potential, they can drive greater engagement and performance from themselves and their teams. Secondly, core manager ROI is about retention. Coaching leaders improves retention for both the leader and their team — a correlation exists between a leader's psychological resources and their team members' risk of turnover.
"What's been really exciting for us is to see managers, when they have these breakthrough moments in their coaching, just changing their mindset and using some of the tools and techniques they've learned with their coaches. They've been able to not just use that for themselves — for their personal feeling of belonging, wellness, and focus — but to their teams as well."

Tina Gupta, VP of Talent & Employee Experience, WarnerMedia
BetterUp's methodology means measurable gains — especially for companies that build on a dedication to cultivating a strong coaching culture.
Published August 4, 2022
Ashley Strahm is a content strategist, storyteller, and writer based in Durham, NC. A Guyanese-American with a penchant for international travel and naturopathic medicine, she has over a decade of experience in brand architecture, campaign development, and content creation for healthcare, education, and tech organizations. She is deeply committed to meticulous, effective, and intentional work that addresses inequitable access to care, justice, and safety.