Back to Blog
If expectations are falling short, re-examine your communication
August 4, 2022
- 10 min read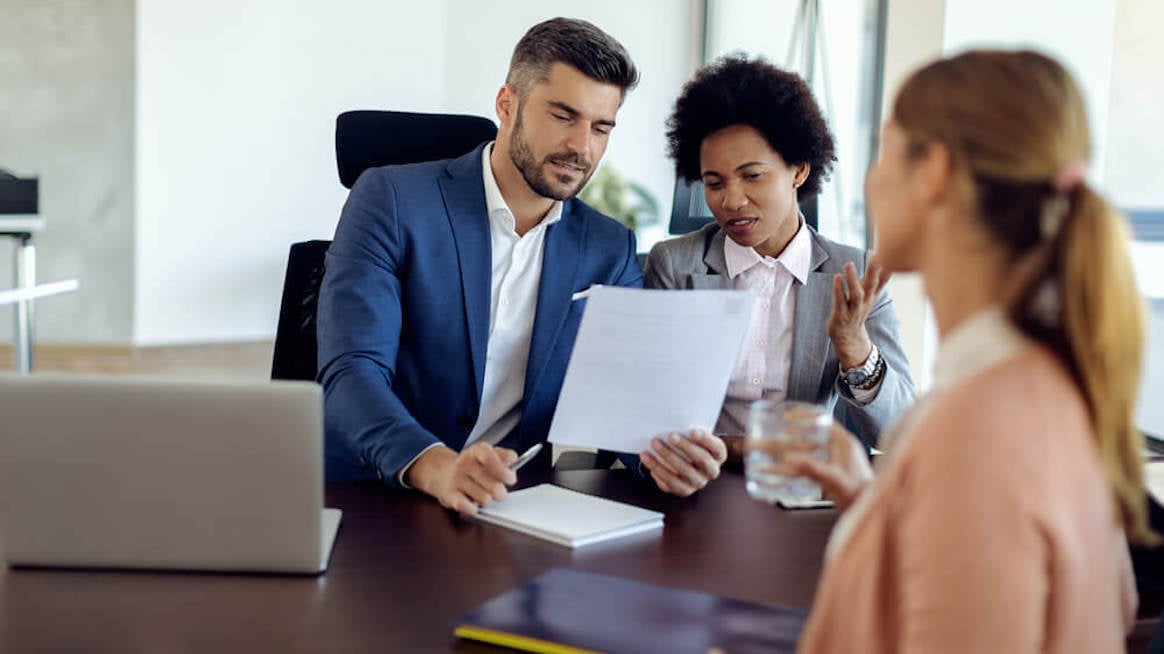 Whether every leader acknowledges it or not, communication is integral to their success.
Communicating expectations effectively is a critical component of what it takes to be a great leader. Without communication around expectations, your employees (and your workforce) won't know what direction to go.
But communicating expectations isn't as easy as it seems. One survey found a severe gap in communication between managers and employees. In fact, 91% of employees say communication issues prevent effective leadership.
For most of us, communication skills are just that — skills to build, practice, and invest in. In today's climate, companies are moving fast.
Many organizations are pivoting priorities quickly, adjusting to changes in the economy, job market, and staffing. A resilient and agile workforce is more important than ever, which means so is communication.
Let's talk about the importance of clearly communicating expectations. We'll also cover how to communicate expectations with your team — and how to unlock the full potential of your workforce in a tight labor market.
The importance of clearly communicating expectations
Setting expectations with your team has its benefits. It's more than just setting attainable goals to achieve or clearly communicating team expectations.
Here are seven reasons why communicating expectations is so important — and how it can impact your bottom line.
It helps increase employee engagement
It optimizes your team's productivity
It helps solve some performance management issues
It can help improve your organization's work environment
It can help increase employee retention
It makes sure both parties have a clear understanding of shared goals
It gives employees expectations and clarity on what projects, initiatives, or priorities to focus on
How to communicate expectations with your team
Setting employee expectations requires clear and effective communication. Follow these seven steps to help ensure your staff members understand what's expected of them.
How to communicate expectations with your team
Solidify your expectations
Give a purpose
Confirm things
Check back
Hold regular team meetings
Hold regular one-on-ones
Lean on your coaching skills
1. Solidify your expectations
As you assign a task, make it clear that you need a high standard of work completed and a time frame in which it must be done.
Don't be ambiguous when it comes to what you're asking of people, make things clear from the offset, and ensure people know what to do if they have issues or questions. If, for example, they should be checking in or addressing queries with their team lead, or with you as a manager directly.
2. Give a purpose
Your people want to find purpose behind their work. People will be far more willing and motivated to complete what's expected of them if they can relate it to something with meaning. Instead of just asking people to complete a specific report.
For example, share with them what that report will accomplish on a larger scale; how it will contribute in conjunction with the work of the rest of the team, and how will it positively impact the organization in a wider sense.
3. Confirm things
It's good practice when assigning bigger tasks or projects to encourage people to write down what's expected of them with a breakdown of steps or actions needed in order to achieve the goal.
This is not only helpful in the sense that it will help people commit to and be motivated to complete goals, but it also further ensures you remain on the same page and have a solid plan of action moving forward. There are various tools you can use to keep track of goals and the progress being made.
4. Check back
Check back after a few days. Of course, there's a fine line between keeping people on task and micromanaging, and it's important to acknowledge this. It's not necessary to be on people's backs constantly.
The key is to casually check in with people to ensure expectations are being met. Even just take 10 minutes to chat over coffee and ask if people are on track to meeting expectations and if they feel deadlines are still realistic.
Better yet, there are tools out there that can provide a shared space for 1:1s, and other helpful ways to share feedback and stay connected with your team. Not only will it mean everyone is on the same page and concerns can be addressed, but it also shows people you're invested in them and what they're doing and want to take the time out to discuss it.
5. Hold regular meetings
Have regular, perhaps bi-monthly meetings with the team to keep a two-way conversation flowing and ensure that communicating what you want isn't just something that happens when you assign tasks or projects.
Set clear goals during these meetings for the team, and break them down into goals for individuals so that everyone knows exactly what they're working towards and the practical steps to get there.
6. Hold regular one-on-ones
Having solo conversations around progress can keep you on the same page as your team and make sure that once initial expectations have been set, the conversation remains open and the opportunity for any discussion needed is there.
1:1's can be especially useful, as it's not just your team that can gain feedback. It's also a great opportunity for you to grow as a manager, as you can tailor how you interact with people once you know them on a more personal level.
You're also more aware of how they prefer things communicated to them, whether it's being assigned a task, having goals set, or a more general performance-based conversation.
7. Lean on your coaching skills
Have you ever thought you communicated clear expectations? Yet somehow, your clear communication seemed to have been muddled or misinterpreted. For some reason, your direct reports aren't grasping or understanding the expectations you've set.
For managers, this can be a common occurrence. Employees are busy. They're juggling a lot of priorities between work and personal life. Sometimes, your expectations need to be paired with coaching.
Lean on your coaching skills to help guide your employees in the right direction. By working one-on-one with your coach, you might be able to identify ways to set performance expectations with your team. And especially if you're managing remote teams, your communication skills become more important than ever.
12 tips for communicating expectations
If expectations aren't communicated clearly, it can be detrimental to the success of your team. Research found that a surprising 69% of managers reported being uncomfortable communicating with their employees. Beyond that, 37% of those also expressed discomfort giving direct feedback about people's performance in case of a negative response.
One study found that businesses with good communication practices were more likely to have lower than average turnover. Communicating clear expectations has a clear impact on your team's performance.
So, what can you do to make sure your expectations land well with your staff members? Here are 12 tips to keep in mind:
Be clear and direct in your verbal communication
Consider documenting your clear expectations in written form
Address any miscommunication as soon as its identified
If expectations are measurable, communicate any time-bound expectations
Hold team members accountable for their work
If problems arise, have a face-to-face meeting or conversation
Avoid being a micromanager
Lean on your inclusive leadership skills
Make sure new projects or new initiatives have clear desired outcomes
In job descriptions for new hires, make expectations abundantly clear
Reward and recognize your employees for meeting your high expectations
Use feedback and coaching as a tool to empower success
Start exceeding your expectations
No matter what expectations you have for your team, coaching can help.
Humans crave the ability to learn, grow, and develop. And your workforce wants to reach its full potential, one where career development is a top priority.
In order for your employees to achieve your high expectations, you need to empower your managers and leaders. With BetterUp, your leaders will be coached on things like communication, inclusive leadership, having tough conversations, and more.
Published August 4, 2022
Madeline is a writer, communicator, and storyteller who is passionate about using words to help drive positive change. She holds a bachelor's in English Creative Writing and Communication Studies and lives in Denver, Colorado. In her spare time, she's usually somewhere outside (preferably in the mountains) — and enjoys poetry and fiction.