Back to Blog
Considering a return-to-office mandate? Here's what it could cost you
October 13, 2022
- 6 min read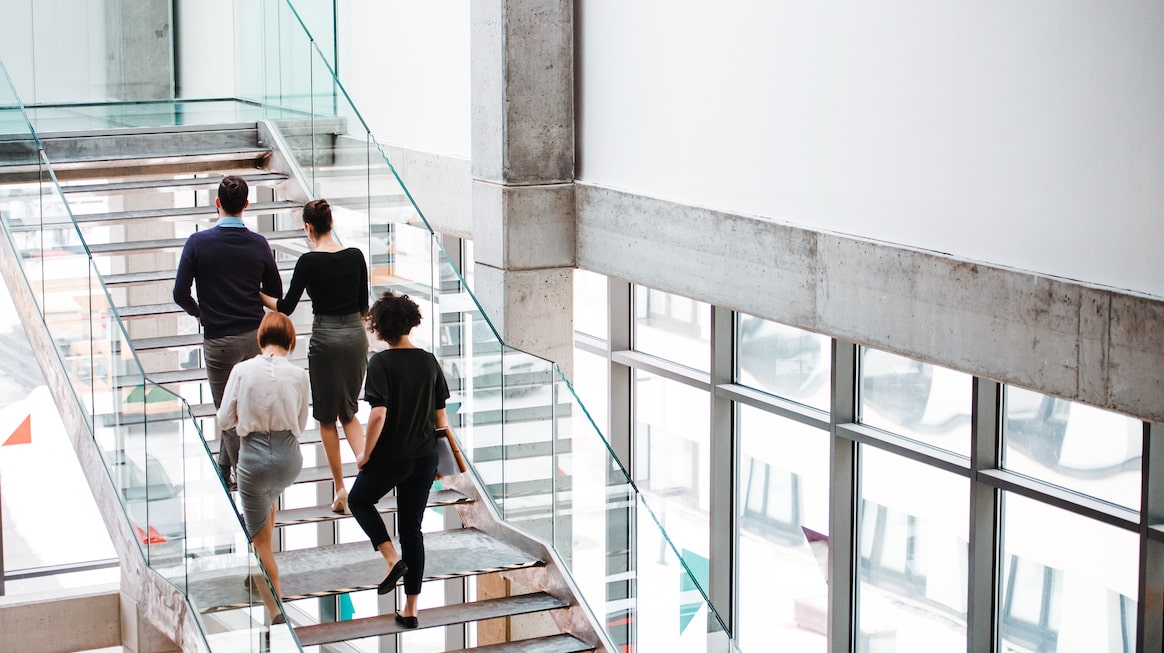 It's been more than two-and-a-half years since many of us transitioned to remote work during the early days of the COVID-19 pandemic. But many organizations are still wrestling with the future of work and formulating their return-to-office plans.
As employers weigh questions about how their teams will operate going forward, we wanted to understand how work arrangements affect workers' sense of belonging and support. Belonging is a critical factor to track because it's crucial for retaining talent and keeping workers happy.
BetterUp Member data shows belonging is the second-highest indicator of employee intent to stay. It's also a key ingredient that drives employee engagement. Engaged workers tend to feel more invested in their work and in their team's mission, and in turn, they tend to perform better.
By the same token, BetterUp research has found that feelings of exclusion can hurt work performance. In fact, just one incident that causes a worker to feel excluded can lead to a 25% decline in their performance.
To gauge how workers are feeling about the return to the office, we analyzed survey data of more than 2,000 US workers. According to BetterUp Member data collected at the onset of the pandemic in 2020, employees in hybrid or remote work settings felt more supported, more cared for, and had a greater sense of belonging as compared to those who reported for work in person.
The data indicate this remains true well into 2022. Hybrid seems to be the best of both worlds both during the pandemic and in our emerging "normalcy." Our research shows that workers in hybrid work settings continue to have a greater sense of belonging and connection than their in-office peers and their fully remote counterparts.
How in-person mandates alienate workers
On the surface, the data might seem counterintuitive. After all, aren't colleagues who share an office space inherently more together than those spread across different locations and time zones? Shouldn't that togetherness inspire a stronger sense of belonging?
It's true that some experiences of belonging can involve being in the same place at the same time—cheering for a sports team alongside your fellow fans, for example. But in fact, belonging isn't about occupying the same physical space. It's about inclusion and acceptance. When you feel like your authentic self is accepted and you're part of something larger than yourself, you're likely to feel you belong.
Employers who summon their employees back to the office may have great intentions—some might want to see their team in the office specifically because they believe water-cooler chitchat and face-to-face lunch meetings will help build stronger relationships. The reality, however, is traditional office settings don't automatically produce the connection-building experiences that employers might hope for. And many workers find the benefits of full-time in-person roles don't pencil out.
So, while employers may want to drive belonging with a return to the office, the data suggest the decision to return to the office full-time could backfire and cause some employees to feel less supported, valued, and accepted.
To understand why workers might feel a stronger sense of belonging in a dispersed workplace, it's important to remember why many people prefer remote and hybrid work in the first place: Remote work and hybrid settings offer some important benefits for employees, which in some cases workers may prefer even over higher salaries. By eliminating their commute and adding more flexibility to their schedule, many workers have gained better work-life balance. Some have found more time for more time to spend with family, pursue rewarding hobbies, or adopt healthy rituals. Many Americans, for example, took up a daily walking habit after the pandemic upended their in-office routine.
Some workers have found that remote work has helped them be more productive and more creative. And an Accenture study found that hybrid workers reported less burnout, better mental health, and better work relationships.
Flexible work options can help build a more inclusive workplace, allowing workers to more easily juggle work with home life, child care, and their own health needs. This can be a critical form of support for workers who are parents, those who are neurodiverse, or those who have health issues that may interfere with a nine-to-five role.
For workers who value the flexibility of remote and hybrid work, a mandate to return to the office may be seen as a draconian measure—one that doesn't make them feel welcomed, understood, or supported.
Many workers want more flexibility when it comes to where and when they get their work done. And an organization that recognizes, understands, and respects their desire—and trusts them to do great work on their own terms—is a more welcoming workplace in their eyes.
For many employers, the decision to embrace hybrid or remote work long-term isn't a simple one. And adapting to a new work setting isn't without challenges. But organizations that refuse to bend on in-office mandates risk alienating employees, higher turnover, and difficulty attracting top talent.
Published October 13, 2022